China forges ahead with high-altitude cloud computing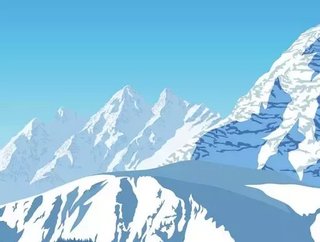 Cloud computing is set to reach new heights with a new data centre project in the mountains of Tibet...
China is building the world's highest data centre 3,700 metres above sea level in the ancient Tibetan city of Lhasa.
Known traditionally as the Forbidden City, the high-altitude capital of Tibet's Autonomous Region is home to numerous temples and palaces, including the red-and-white Potala Palace, which once served as the winter home of the Dalai Lama. 
Tibet became an autonomous region of China in 1950. Since then, the Chinese government, which deems the region critical for national security, has dealt with demands from many Tibetans Northeast of the Himalayas, who want greater religious freedom and human rights.
The 645,000-square-metre data centre project, which will be built in three stages and has a completion deadline of 2025, is the brainchild of the Tibet-based Chinese technology company, Ningsuan Technology Group. 
The first construction phase of the mountainside data centre, which is set to have annual revenues of $223.5mn, will be operational in 2021. 
Reports suggest the $1.7bn facilities located in China's state-run Himalayan industrial park, will house more than 10,000 machine cabinets and will serve the data storage needs of customers in Tibet, Nepal, Bangladesh, China and South Asia. 
However, the move has not been without political fallout, with the ongoing debate surrounding domestic user data protection and foreign, authoritarian, state-controlled enterprises. 
China has argued that the Lhasa data centre will protect Chinese firms from the high costs of storing data in local facilities. However, confirmation is required on whether the hub will also enable Chinese firms to store foreign data within China's jurisdiction.
New opportunities
According to the RWR Advisory Group, a Washington, DC‑based research, analysis, and risk assessment firm, Tibet is emerging as an essential bridge for the expansion of Beijing's Belt and Road Initiative (BRI) to South Asia. 
In a released earlier this year on the Lhasa data centre project, RWR said; "This role is perhaps most prominent with physical connectivity efforts under BRI that link China with Nepal and India via Tibetan road and rail infrastructure. It appears, however, that Tibet is also being positioned to play a critical role in the regional expansion of China's Digital Silk Road."
Big businesses in the region are already keen to work with the facility, with Alibaba Cloud signing a framework cooperation agreement with Ningsuan Technology in 2018. The partnership will integrate the data facility with Alibaba's cloud computing infrastructure and other IT services. 
The collaboration will also see the companies build an AI platform created for business ecosystems which are geared towards essential industries, such as finance, power, security, defence and network communications in the Tibetan marketplace.
Climate compatibility
But business opportunities and politics aside, the mountainous region of Tibet, and Lhasa's temperate, cool climate, make it a data centre compatible location. The low average annual temperature that doesn't rise above 21 Celsius in the region's short summer months are ideal for keeping servers cool and lowering energy costs. 
The decision is in line with current thinking as globally, data centre developers are choosing to locate new facilities in areas where the natural environment can be harnessed to reduce running costs and lower carbon footprints. Experts estimate that 40-55% of data centre expenses are used to keep cooling systems operational. Therefore, cold climates naturally reduce these outgoings.
Continued investment
China continues to invest heavily in the data centre industry, with Tibet confirmed as a new regional hub. , Ningsuan's vice president and chief marketing officer, was quoted recently saying that as Lhasa is being given the approval to become an exporter of regional and international communications services, Tibet will become a big data industry base, creating three-dimensional network interconnectivity across the Himalayan region.