Chindata Group spins up Asia's largest hyperscale facility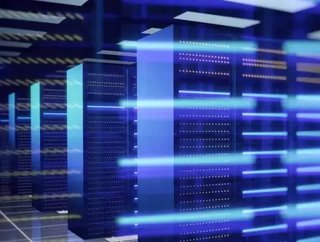 The 50MW facility located in Shanxi province is the largest single hyperscale data centre in the APAC region...
, one of China's leading domestic data centre operators, has the largest single hyperscale data centre in the APAC region.
The facility, which is located on Chindata's Taihang Mountain Energy and Information Technology Industrial Campus of the Pan-Beijing Area, located in the northern Chinese province of Shanxi, has a total capacity of 50MW and has been designed to meet the demands of high performance computing (HPC) and AI-based workloads. 
The facility is also completely carrier neutral and built with shared standards and open architecture technology. 
According to Chindata, the facility has been designed to accommodate massive IT loads, with a single server room able to support up to 18WM of IT capacity. 
In order to support the kind of high-density computing that the facility has been designed for, Chindata has reportedly equipped it with state-of-the-art liquid cooling and power distribution systems. 
"With more than 12 tailored pending or approved patents, this single data center is equipped with latest technologies, ranging from power distribution network, IT equipment, cooling system, to energy utilization, in support of the sustainable operation of this Asia's largest single hyperscale data center," wrote the company in a press statement, adding that, "this campus boasts the most reliable power distribution network in China's data center industry in response to leading technology companies' power demands."  
Chindata operates hyper-dense clusters of IT infrastructure in China's three major economic areas: Greater Beijing, the Yangtze River Delta and the Greater Bay Area. The company, which operates through two main subsidiary brands, Chindata and Bridge Data Centres, generates the majority of its revenue from its relationship with .
At the start of October, Chindata - which is financially backed by Bain Capital - issued an IPO on the US stock market, raising $540mn. The company was originally spun up in 2019, when Bain Capital merged together Bridge Data Centres and Chindata. 
While the new Chindata facility may be APAC's largest data centre for now, ongoing hyperscale projects by companies like AirTrunk - which is building a 300MW facility in Tokyo - and Facebook may well see its supremacy be shortlived.