Chindata pledges carbon neutrality by 2030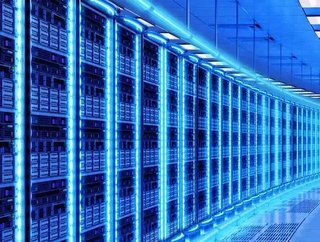 Beijing-based data centre operator Chindata has unveiled its roadmap to carbon neutrality by 2030, 30 years ahead of China's own national goal...
The Chindata Group, one of APAC's largest hyperscale data centre operators, has by 2030, putting a full three decades ahead of China's national sustainability goals for reaching carbon neutral.
This self-described moonshot will see Chindata commit to investing in clean energy in China, targeting a total installed capacity of more than 2GW by 2030. All of the company's hyperscale facilities will be powered by 100% renewable energy by the end of the decade. 
The company has already signed renewable energy contracts with local governments in Datong and Zhangjiakou totalling more than 1,300MW of installed capacity. 
In 2019, Chindata - which purports to take proximity to renewable sources like solar and wind power into serious consideration when selecting new sites for construction - achieved a renewable energy mix of 37% across its portfolio. 
In order to get that number up, Chindata will not only be working to support the growth of renewable power generation in China (as well as India and Malaysia, where the company also operates several hyperscale facilities) but also taking steps to increase the efficiency of its existing and planned infrastructure. 
Also in 2019, Chindata used a combination of "advances in green technology in green building, IT equipment, and cooling systems" to achieve an average annual PUE of 1.21, around 27.5% lower than the industry average of 1.67 for data centres with higher than 20MW of IT load capacity.
At the same time, Chindata is also pushing its footprint towards larger and larger facilities. In October of 2020, the company announced that it had brought . 
The facility, located in the city of Datong, in the northern province of Shanxi, has a total IT load capacity of 50MW, making it the largest single building data centre in the region. The site handles hyperscale cloud and high performance computing workloads, and is reportedly taking full advantage of local renewable energy resources. 
"The company should seize opportunities to make full use of the integration of data centres and renewable energy to turn Datong's advantage in energy to the advantage in strategic newly emerged industries," commented Zhang Jifu, secretary of the Datong municipal Committee of the Communist Party of China. 
Chindata - which is financially backed by Bain Capital - issued an IPO on the US stock market, raising $540mn in October of 2020. The company was originally spun up in 2019, when Bain Capital merged together Bridge Data Centres and Chindata. 
While the new Chindata facility may be APAC's largest data centre for now, ongoing hyperscale projects by companies like AirTrunk - which is building a 300MW facility in Tokyo - and Facebook may well see its supremacy be shortlived.