Cisco: Defining the term 'data centre'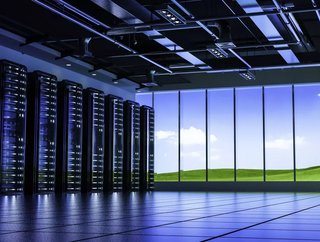 We take things back to basics, finding out just what a data centre is, why they're important, what their core components are, and more
There are lots of technical words and phrases in the data centre industry: hyperscale, colocation, and carrier-neutral to name just a few. With that in mind, we try to define what a data centre is and explain some of the industry-specific words and phrases associated with it, using a blog published by Cisco. 
So, what exactly is a data centre? Put simply, a data centre is a facility used by organisations to house their critical applications and data. A data centre's design is based on a network of computing and storage resources that enable the delivery of shared applications and data. The key components of a data centre design include routers, switches, firewalls, storage systems, servers, and application delivery controllers.
How do you define a modern data centre?
The data centres of today have changed drastically from the ones several years ago. This is due to the fact that infrastructure for data centres has gone from being on-premises to virtual networks and the multicloud environment.
Today, data is connected across multiple data centres, the edge, and public and private clouds. The data centre must be able to communicate across these multiple sites, both on-premises and in the cloud. Even the public cloud is a collection of data centres. When applications are hosted in the cloud, they are using data centre resources from the cloud provider.
They are also important to business. There are several reasons for this including their ability to allow email and file sharing; their productivity applications; Customer Relationship Management (CRM); and Enterprise Resource Planning (ERP) and databases.
How do data centres operate?
Data centre services are typically deployed to protect the performance and integrity of the core data centre components. These are:
Network security appliances: These include firewall and intrusion protection to safeguard the data centre.
Application delivery assurance: To maintain application performance, these mechanisms provide application resiliency and availability via automatic failover and load balancing.
The different types of data centres are Enterprise data centres, owned and operated by companies; Managed services data centres, which are managed by a third party on behalf of a company; and colocation data centres, which involve a company renting space within a data centre owned by another party and located off-premises. There are also cloud data centres which are an off-premises form of data centre in which data is hosted by a cloud services provider such as Amazon Web Services, IBM Cloud, or Microsoft. 
Without data centres, companies would not be able to store important information relating to their customers and business, and so they play a key part in the day-to-day operations of the world's biggest companies.