Cologix announces hyperscale edge data centre expansion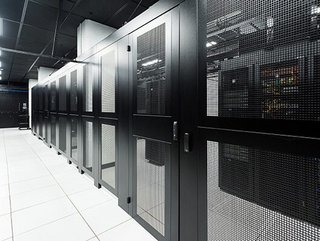 Cologix is expanding its hyperscale edge data centre portfolio in North America with three new facilities totalling 1mn sqft and over 200MW of power
Cologix, a leading network-neutral interconnection and hyperscale edge data centre company in North America, has announced it is making a further investment to accelerate the expansion of its hyperscale edge data centre portfolio. As part of the expansion, the company will build three additional Scalelogix data centres in Ashburn, VA, Columbus, OH and Silicon Valley, CA, comprising 1mn sq ft of space and 200MW of power.
In addition, Cologix announced a new name for its hyperscale edge data centres, Scalelogix, a name that, Cologix claims, captures Cologix's mission to provide cloud-first products and services that scale digital infrastructure for the hyperscale market at the digital edge.
"As we support our customers' growing businesses and continue to invest in the digital infrastructure that underpins the growth of the digital economy, Cologix will aggressively expand its hyperscale edge data centre footprint," said Cologix Chief Executive Officer Bill Fathers. "We will develop Scalelogix data centres in our current and new markets across North America to match customer demand. We've seen exponential growth in applications that need to be located at the very edge of fixed, 5G and public cloud networks and Scalelogix data centres are uniquely able to meet this demand in our markets."
Cologix's Scalelogix data centre portfolio
Scalelogix data centres are strategically located with carrier hotels and annexes at Cologix campuses and highly customisable and interconnected with access to Cologix's network-dense ecosystem of 600+ networks across North America and 29 cloud onramps, including Amazon Web Services Direct Connect, Google Cloud Platform, Microsoft Azure ExpressRoute, IBM Cloud and Oracle FastConnect.
Cologix currently operates three, multi-tenant Scalelogix data centres in Columbus, OH and Montreal, Canada, comprising 440K SQFT and 70MW of power.
"With its massive scale and integration into the Cologix platform, Scalelogix brings together and connects the digital infrastructure and ecosystem that today's businesses require for success by leveraging high-speed, ultra-low latency and highly secure access to fixed, 5G and public cloud networks that enable greater application performance and lower overall distribution costs," Fathers said.