Cologix expands Midwestern presence with vXchange purchase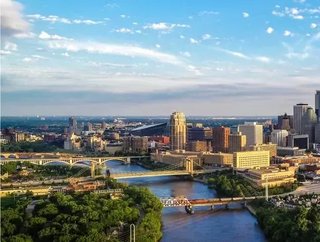 In order to widen its footprint in Minneapolis, Cologix has purchased a 16,000 square foot facility from vXchange...
has completed the purchase of another data centre facility in support of its expansion into the American Midwest. On Monday, the company that it had finalised a transaction with data centre operator that will result in Cologix taking over a 16,000 square foot data centre facility in Minneapolis, Minnesota. 
The facility, named MIN4, is located in the 511 building - a colocation technology centre in the downtown Minneapolis - where Cologix already operates three other facilities. 
The purchase brings Cologix's total footprint in the 511 Building to more than 60,000 square feet. The 511 building operates as the primary data interconnection hub for the Northern Midwest, and the end of the "northern route" to established tech hub Seattle. 
"This acquisition expands Cologix's capacity in the most connected building in Minnesota," said Laura Ortman, President and Chief Revenue Officer of Cologix. "We are delighted to welcome new employees and customers, who now can access our robust ecosystem of networks, clouds and partners through the Cologix Platform. Additionally, the added capacity helps us to meet the demand of our current and future customers as they grow and build out their IT infrastructures at the digital edge."
Cologix's expansion in the Midwestern region is reportedly in response to growing demand for colocation services in and around Minneapolis. 
According to C, the Minneapolis market experienced a growth in net absorption (data centre capacity actively being used by customers) of 3.6 MW last year. Even though data centre providers added 1.5 MW of available capacity in 2019, market vacancy dropped down to 30.1%, making it the 12th busiest data centre market in the US. 
This year, as COVID-19 increases global and domestic data centre traffic, Minneapolis seems poised to take advantage of robust cloud and hybrid growth in the coming year.