Colt launches its largest data centre in Japan to date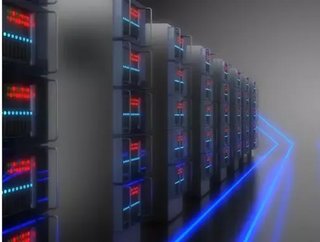 The Inzai 3 facility has a capacity of 27MW, bringing the total capacity of its Inzai campus to 50MW...
Colt Data Centres has announced the launch of a new data centre in Japan. The new facility, Inzai 3, is the latest expansion to the company's Inzai campus east of Tokyo, and has reportedly already pre-let more than 90% of its total capacity. 
The campus already hosts two other data centres. Inzai 3, which has a total IT load capacity of 27MW, will bring the campus' total capacity to 50MW. 
Colt Data Centres has been active in the Japanese market for more than 21 years. The Inzai 3 facility represents the company's largest single data centre in the country to date. 
The facility has been designed in accordance with industry demand for larger data halls, and comprises three 1,000 square metre halls, with an average compute density of 3.375kW per square metre. 
The entire campus is designed to be resistant to the effects of earthquakes, which are somewhat common in the region. According to Colt, the facility sits on a system of seismic isolation mechanisms that will prevent the building from swaying in the event of a quake, causing it to shift and move as one, preventing damage. 
Growing demand
Colt has built Inzai 3 in response to massive demand growth from Japan's cloud services industry. Japan's Prime Minister, Yoshihide Suga, and its Minister for Digital Transformation, Takuya Hirai, have been driving industrial adoption in an effort to unlock the benefits of digitalisation for both the public and private sectors. 
"The demand we are seeing within the Japanese market is unlike ever before," said Hiroshige Sugihara, Head of APAC, Colt DCS. "Hyperscale, and the scalability and agility it provides, will be essential to foster such wide scale growth and we are thrilled to be supporting businesses and Cloud Service Providers in the region with the services they require."
said, "While we are quite proud of our latest hyperscale facility, we are even more proud that we were able to deliver it in a responsible manner by ensuring the health and safety of our staff and contractors involved in the construction. By completing the site in a safe and timely manner, despite the pandemic disruptions of the last nine months, we are delighted to not only have delivered on our promise to clients, but to our employees and partners as well. We fully expect that demand for our high-quality hyperscale facilities will continue to grow in the Japanese market on the strength of our best-in-class operations and design and delivery expertise."