ComEd and CloudHQ launch new hyperscale data centre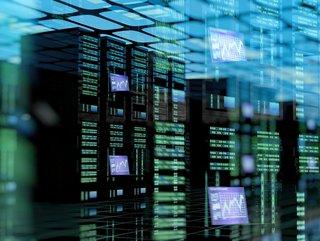 In a move to help meet the demand of the growing digital economy, ComEd and CloudHQ have launched new plans for a hyperscale data centre
ComEd and CloudHQ, a global data centre company, are working together to launch 'one of the largest' data centres in the state of Illinois.
Construction is now underway on a US$2.5 bn, 1.5-million square-foot hyperscale data centre campus in Mt. Prospect, IL, with the project's first phase of completion in 2024. An additional two buildings will be added based on demand.

The project will repurpose the 50-acre, former United Airlines headquarters and operations center that was vacated in 2007.

"ComEd is thrilled to support the launch of one of the largest data centres ever seen in our state, as part of our ongoing work to power growth by Illinois companies who continue to bring jobs and investment into the communities we are proud to serve. Companies like CloudHQ continue to look to northern Illinois and our service territory thanks to the unparalleled access to clean, affordable and reliable power that is essential for meeting the demands of today's economy," said Gil C. Quinones, CEO of ComEd.
Building a data centre to support digital economy growth
A subsidiary of Exelon Corporation, Commonwealth Edison Company (ComEd) provides electric service to more than ​​4​ million customers across northern Illinois, or 70% of the state's population, it claims.
According to the two companies, the project will bring investment and job creation to the area. As construction of the first building kicks off, over 1,000 construction jobs will be created over a two-year period. Later phases of construction contemplate an additional 2,000 full time construction jobs.
Once the project is completed, CloudHQ's data campus will employ over 100 full-time jobs, including technical positions needed for data centre maintenance and construction.
"CloudHQ is excited to be bringing this hyperscale development to the Village of Mount Prospect. The location, scale and speed to market of our ORD Campus reinforces all we strive to achieve, as partners to our customers. The demand we see for this location is already extremely encouraging, and will be supported by a new dedicated on-site ComEd substation that will allow us to scale to power future customer demand," said Keith Harney, COO of CloudHQ.
In ComEd's service territory across northern Illinois alone, there are now over 70 operating data centres, with six currently under construction, and another 13 in early design or planning stages.