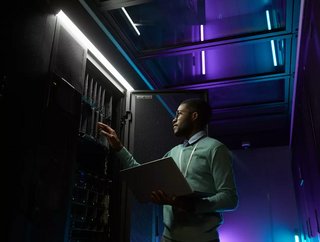 We profile Africa Data Centres, a organisation providing data centres across the continent of Africa
Africa Data Centres is Africa's largest network of interconnected, carrier- and cloud-neutral data centre facilities. Bringing international experts to the pan-African market, we are your trusted partner for rapid and secure data centre services and interconnections across the African continent. Strategically located, our world-class facilities provide a home for all your business-critical data. Proudly African, we are dedicated to being the heart that beats your business. 
Africa Data Centres' aim is to unveil various business opportunities and to develop a strategic network of partnerships. This will further strengthen Africa Data Centres' superiority in providing our customers with the highest standard of interconnected, carrier- and cloud-neutral data centre facilities throughout Africa. 
Africa Data Centres is part of the group of companies that is a leading communications solutions provider across 13 countries primarily in Eastern, Southern and South Africa that serves mobile operators, carriers, enterprise, media and content companies and retail customers with high-speed, reliable connectivity, hosting and colocation and digital services. It has built Africa's largest independent fibre network, stretching more than 73,000km.
Safety, Health and the Environment
Africa Data Centres values our employees, contractors, customers, the environment and communities. We are committed to complying with all Health, Safety, Environmental and Social (HSE) legislation in every country in which we operate in. In addition, we strive to conform to the International Finance Corporation (IFC) Performance Standards and other international best practice guidelines, where relevant. Africa Data Centres is proudly ISO 14001 and ISO 45001 accredited.
Environmental Sustainability
"At Africa Data Centres, we realise the importance of sustainable energy and have a Corporate Sustainability Programme in place to actively lower carbon emissions and increase energy efficiency sustainability goals to positively impact our customers, partners, investors and employees," The data centre provider said on its website. 
The company takes its impact on the environment extremely seriously. This is one of the reasons why we are installing solar power across all of our data centres. It considers its sustainability and responsibility in terms of what our impact on natural resources will be. The biggest input into a data centre is ultimately power, so our aim is to operate extremely efficient data centres and source as much low carbon and renewable energy as possible, the company said.