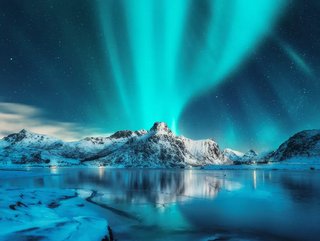 We profile atNorth, a leading data centre services provider based in the Nordics
Founded in 2010, atNorth is a leading Nordic data center services company offering environmentally responsible, power-efficient, cost-optimized data center hosting facilities and high-performance computing services. atNorth offers sustainable, and extremely scalable HPC resources fully delivered as-a-Service enabling our customers to focus on their simulation applications and calculations without having to worry about the underlying HPC infrastructure.
atNorth's vision and mission

 
The company says its goal is to deliver "more compute" to its customers. Its mission is to help its customers to build high-performance compute solutions at any scale for a fast-growing market. "We are a disruptive force pushing the boundaries of existing solutions to attain increased efficiency and performance for our customers. All our data centers use only renewable energy resources and are optimised for high energy efficiency," atNorth claims. In addition, atNorth's vision is to offer more compute for a better world.
The company is led by Chief Executive Officer E. Magnús Kristinsson. Eva Sóley Guðbjörnsdóttir is the deputy CEO and CFO, whilst Benedikt Gröndal holds the role of CTO and Gisli Kr. is the CCO. 
During this year alone, the company launched its Mjolnir DCPro tier 3 design, expanded its enterprise data centre facility and footprint by adding an eleventh building due to high demand from customers. atNorth's partnerships include Ansys, Cadence, DELL, Hewlett Packard Enterprise, and Intel.