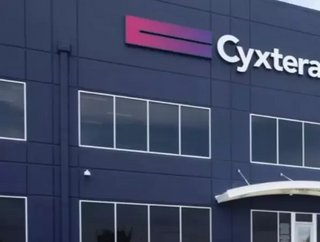 We profile data centre colocation company, Cyxtera, touching on its services, leadership and history
Cyxtera Technologies, founded in 2017 by former Terremark CEO Manuel Medina, was built on the former CenturyLink and Savvis data centre portfolio and is located in Coral Gables, Florida, in the United States.
With more than 60 data centres in 29 markets, Cyxtera is a global leader in the retail colocation space. Its business model combines data centre colocation with network security. In 2017, the company acquired CenturyLink Data Centres for US$2.15bn. 
It also acquired companies such as Brainspace: an analytics platform that helps governments conduct digital investigations; Cryptzone: an enterprise security firm; Catbird: another enterprise security firm focused on securing internal corporate networks and implementing and enforcing corporate security policy; and Easy Solutions: an electronic fraud detection and prevention company. A further acquisition was made in 2018 when the company bought Immunity, Inc: an offence-oriented cyber security company.
Leading Cyxtera is President and Chief Executive Officer Nelson Fonseca. Alongside him is Chief Operating Officer Randy Rowland; President of the Cyxtera Federal Group and Chief Information Security Officer Leo Taddeo; and Chief Financial Officer Carlos Sagasta. Victor Semah holds the role of Chief Legal Officer whilst David Keasey is the Executive Vice President of Global Sales. 
Cyxtera has a Global Partner Programme. This enables Value-Added Resellers (VARs), Managed Service Providers (MSPs), Network Service Providers (NSPs), and System Integrators (SIs) to sell and support industry leading data centre colocation and interconnection services and accelerates rewards based on success.