Company profile: Cyxtera Technologies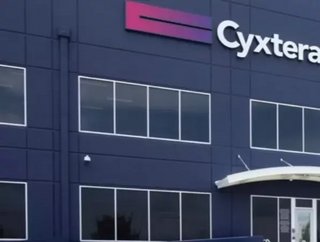 Born out of a consortium, Cyxtera now leads the data centre colocation market share
Formerly known as Starboard Value Acquisition Corp., Cyxtera Technologies provides data centre colocation and interconnection services. Established in 2017 by former Terremark CEO Manuel Medina upon the former CenturyLink and Savvis data centre portfolio, the company's business model stands out with not only its excellent colocation but also network security.
Its colocation service is one of its kind — it includes structured cabling, secure cabinet and cage, and on-demand cabinets and gold support. The company includes CXD Platform, Cross connects, Metro connect, Cloud on-ramps and Internet protocol (IP) bandwidth in its interconnection services.
The CXD Platform delivers programmable, software-defined intra-data centre network while Cross connects introduce footprints for secure network and cloud-neutral interconnection model.
Metro connect links the company's campuses and selected regional network exchanges in key markets to metro area network connectivity. Consumers are also able to enjoy low-latency direct connections to all cloud providers through the Company's Cloud on-ramps.
The company is currently responsible for operating approximately 60 data centres worldwide that act as service providers to more than 2,300 entities, including several US federal government agencies. It consumes 195 megawatts of power across 2.6 million square feet (241,548 sq metre) of raised floor space.
A brief history
Cyxtera was initially a consortium led by private equity firms BC Partners, Medina Capital Advisors and Longview Asset Management. It was formed through an acquisition of a data centre footprint and associated colocation business from CenturyLink along with four companies that comprised Medina Capital's Security and Analytics portfolio — Cryptzone, Catbird, Easy Solutions, and Brainspace — in a US$2.3 billion transaction.
Cryptzone and Catbird are enterprise security firms, with the latter focusing on securing internal corporate networks and implementing and enforcing their security policy. The acquisition of Easy Solutions is also a strategic one — as the firm is known as an electronic fraud detection and prevention company. Meanwhile, Brainspace is an analytics platform that helps governments conduct digital investigations.
Under the terms of the deal, approximately 700 CenturyLink employees will transition to Cyxtera. CenturyLink later used the cash to acquire Level 3 Communications. The company, which currently owns a 10% stake in Cyxtera, remains one of Cyxtera's biggest customers.
In 2018, Cyxtera acquired Immunity, Inc., an offence-oriented cyber security company — adding more to its intellectual property and market leadership arsenal. Today, Cyxtera is among the top three global leaders with the largest market share in its field, with 3,500 customers and 1,100 employees.