Company profile: Data centre company CoreSite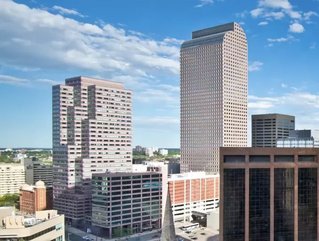 We profile CoreSite, provider of secure, reliable, high-performance cloud-enabled data centre and interconnection solutions
CoreSite Realty Corporation, a provider of secure, reliable, high-performance cloud-enabled data centre and interconnection solutions, was established in 2001 under the name CRG West, a portfolio company of The Carlyle Group. It was created to meet the needs of interconnection and data centre customers at One Wilshire in Los Angeles and 55 South Market in San Jose.
From 2001 through 2009, CRG West continued to expand its data centre footprint across the U.S. and broaden its offering of interconnection services. As CRG West's strengths and abilities continued to grow, so did the company's customer base. The Any2Exchange for Internet peering was launched and quickly became the second-largest of its kind in the country.
Rebranding from CRG West to CoreSite 
The company was rebranded to CoreSite from CRG West in 2009. CoreSite as a name was deemed more indicative of the company's national capabilities, international reach and mission-critical reliability. In 2010, CoreSite became publicly traded on the New York Stock Exchange. Today, CoreSite has 24 operational data centres in eight major communications markets across the United States, serves over 1,000 customers, and has a portfolio totalling more than 4.6mn square feet of data centre space.
CoreSite is currently managed by President and Chief Executive Officer Paul Szurek. The leadership team also includes Jeff Finnin, CFO; Steven Smith, CRO; Juan Font, SVP, General Management; and Anthony Hatzenbuehler, SVP, Data Centre Operations.
CoreSite's data centres 
CoreSite owns 24 data centres, totalling over 4.6 mn square feet, in eight strategic markets across the U.S. The company's network-rich, cloud-enabled data centre campuses are tethered by high count dark fibre, enabling scalable growth within, and access between markets. 
The CoreSite Open Cloud Exchange and our nationwide SDN solution enables interconnection to multiple markets.  With inter-site connectivity, you can connect your geographically diverse deployments or improve your multi-region cloud architecture.
Image: CoreSite