Company Profile: Data centre leader DigiPlex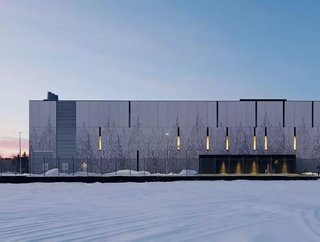 We profile Nordic data centre company, DigiPlex looking at its history and leadership team
Founded by Byrne Murphy and Bill Conway in 2001, DigiPlex is a Nordic data centre company that has been designing, building and operating large-scale data centers and providing data center colocation services for 20 years.    
The company opened its first facility in Oslo, Norway in 2002. After five year gap, a lease was agreed for its second facility in the city before building a 10MW data centre in partnership with EVRY in 2013. 
Two years later, DigiPlex converted a chocolate factory into a data centre in Sweden, further adding to its portfolio. Then, twelve months later, the company received the green light for all of its Nordic facilities to become certified with ISOs, whilst in the same year Murphy won the Data Centre Industry achievement award. 
Leadership team 
Digiplex's leadership team is led by Chief Executive Officer Wiljar Nesse  in March 2020 as CEO. He is the former Executive Vice President Financial Services at TietoEVRY. He has also worked at Elkem and AP Dow Jones, and as CEO and part owner of Manamind AS.
The role of Chief Commercial Officer is held by Fredrik Jansson who joined in 2016 as Chief Marketing and Communications Officer, and in January 2018 advanced to the position of Chief Strategy, Marketing & Communications Officer. In March 2021 Fredrik was appointed Chief Commercial Officer to oversee DigiPlex's global sales, marketing and communications efforts.
Geoff Fox is the Chief Technology Officer and is responsible for design, engineering and innovation across all of the DigiPlex portfolio. He is a Chartered Building Services Engineer, a member of the Chartered Institute of Building Services Engineers and an Uptime Institute Accredited Design Engineer.