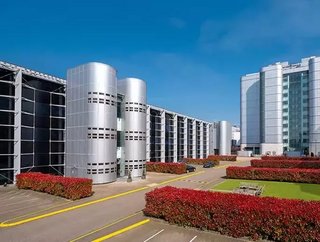 We profile data centre company, Global Switch, following the recent news that buyout firms Blackstone and KKR were looking to acquire it
Founded in 1988, Global Switch is a leading owner, operator developer of large scale network dense, carrier and cloud-neutral multi-customer data centres in Europe and Asia-Pacific. According to the company,  Its data centres aim to provide ecosystems and offer reliability, security and flexibility to house customers' IT infrastructure.
It currently operates thirteen data centres in key connectivity hubs across Europe and Asia-Pacific, providing around 390,000 sq m of technical space. Global Switch is one of the world's highest credit rated data centre providers, with investment-grade ratings from Fitch, Moody's and Standard and Poor's. 
Like many businesses, it is also committed to reducing our carbon emissions and impact on the environment, and have invested heavily to champion the latest green thinking. "Through innovative design and operation, we are continuing to set the standard for efficient environments and clean energy solutions," Global Switch said in a statement.
The Global Switch leadership team is spearheaded by its Chief Executive Officer, John Corcoran. John has nearly thirty years of experience in the industry and has been a key advisor to Global Switch's shareholders for over 15 years. 
Other members of the team include Chief Financial Officer David Doyle, Chief Operating Officer Ashley Muldoon, and Chief Commercial Officer Matthew Dent. 
Data Centre Infrastructure 
Global Switch claims that its company is based on the most advanced, robust infrastructure in the data centre industry. Its portfolio of data centres operates to a Tier III+ standard with investments to ensure the company is delivering resilient and energy-efficient solutions.
Critical infrastructure is managed and monitored using highly sophisticated Building Management Systems which enable our on-site facilities management team to scrutinise all key components - from power and cooling to security and access. These systems are supported by round-the-clock on-site security and also by Global Switch's mechanical and electrical support teams.

Image: Global Switch