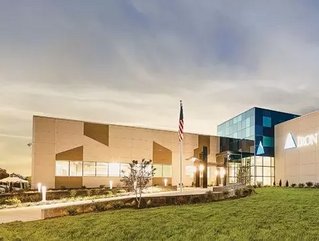 We profile information management company and data centre provider, Iron Mountain, taking a look at its history and how it's evolved over time
Iron Mountain is an enterprise information management company and data centre provider founded by Herman Knaust. Its headquarters are located in Boston, Massachusetts, in the United States and it is managed by Chief Executive Officer William Meaney. 
Through its portfolio of data centres in 18 locations across three continents, Iron Mountain enables organisations to achieve hybrid IT success by providing secure, compliant data centres with efficient access to top carriers, cloud and IT services providers. 
The story of Iron Mountain 
The company was founded in 1951, however, the story begins in 1936 when founder Herman Knaust bought the original Iron Mountain site, a depleted iron ore mine with 100 acres of land, where he started a mushroom farm.
Knaust's decision in 1945 to sponsor the relocation of many Jewish immigrants, who lost identities via missing personal records during WWII,  into the United States is what spurred the idea to start protecting vital information from wars or other disasters in his mines.
Then, in the 1950s, Knaust began to fully convert his prosperous mushroom farm into a business records storage facility. In 1951, during the midst of the "Cold War Era," Iron Mountain as we know it today was formally founded, offering bomb-resistant storage.
A decade later and Iron Mountain upgraded its Active File Management services to add Customised Retrieval Labels. The company then purchased its second New York site 15 years later in 1975. This underground Rosendale limestone mine expanded its information management to 400 acres. It then went on to open its first above ground storage facility in 1978.
Its first New England facility was opened in 1980 and was dedicated to protecting backup computer data. Iron Mountain expanded its presence to 12 new markets in the United States, with Boston becoming its world headquarters.
After reaching an annual revenue of US$100mn, Iron Mountain became a publicly traded company in 1996. Three years later in 1999, it expanded its Records Management and Data Security services to include records, film, and sound archive storage offerings.
Today, Iron Mountain cut its greenhouse emissions by 52%.n 2021, Iron Mountain signed the Amazon Climate Pledge, setting the goal to be carbon neutral by 2040. The company operates in 58 countries with more than 225,000 customers in 95% of Fortune 1,000 companies.