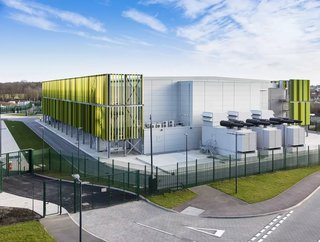 We profile Kao Data, a UK operator of data centres and digital infrastructure provider, following the recent appointment of its new CF0
Following the appointment of Mathew Harris as its new CFO, we profile Kao Data, the UK-based digital infrastructure provider and data centre operator. 
Founded in 2014, Kao Data develop and operate high-performance data centres for advanced computing. With hyperscale-inspired facilities east and west of London, we provide enterprise, cloud, HPC and AI customers with a world-class home for their compute.
Designed, engineered and operated by one of the industry's most respected teams, our carrier-neutral data centres offer the highest calibre OCP-Ready and DGX-Ready environments. We are the UK's home for the most demanding computing infrastructure, with our east of London facility in Harlow housing NVIDIA's Cambridge-1, the UK's most powerful supercomputer. This is complemented by state-of-the-art facilities in west London, which combined, deliver a data centre footprint of 55MW, all powered by 100% renewable energy.
Backed by leading international investors, Kao Data is one of the UK's most pioneering data centre developers and operators. The company says it underpins its customers' mission-critical workloads with high-performance infrastructure, operations and compute efficiencies, representing the future in industrial-scale computing.
Where is Kao Data located?
Kao Data's campus is strategically located in Harlow, less than 20 miles from central London and ideally positioned within the Cambridge-Stansted-London 'UK Innovation Corridor'.
The Innovation Corridor is the UK's fastest-growing economic region and a specialist area for life sciences laboratories, pharmaceutical multinationals, scientific research institutes and artificial intelligence start-ups. Globally prominent as a region for invention and enterprise, there are more patents per capita in the UK Innovation Corridor than Silicon Valley.
Kao Data's ultra-low risk location is easily accessible from any of London's centres of finance, commerce or government, and equally from the science and research communities in-and-around Cambridge. Through London Stansted Airport we enjoy direct links to Europe, the US and Asia.
The company's leadership team is led by its Chief Executive Officer, Lee Myall. Alongside him is Chairman Craig Wilson, CFO Matthew Harris, COO paul Finch, and CTO Gérard Thibault. Spencer Lamb is the company's Vice President of Sales and Marketing. 
Kao Data's partners include The Open Compute Project, Nvidia, Server Choice, and the UK Innovation Corridor, among others. The company mission is to be the UK Innovation Corridor's first choice for high performance and advanced colocation. The UK data centre provider's hyperscale inspired design offers a range of highest-grade colocation options and specialist provision for high-density compute such as HPC and AI – all provided from our state-of-the-art, carrier-neutral campus.
For industrial-scale deployments, Kao Data is one of the few UK data centre developers that offer a genuine Build-to-Suit service, backed by some of the industry's most renowned financiers.