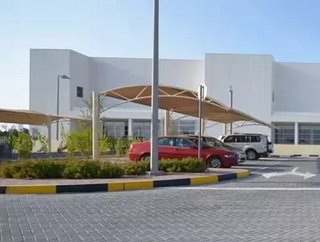 Data Centre Magazine profiles Khazna Data Centres, the UAE-based data centre firm following its work with Dubai Internet City
Since its founding in 2012, UAE-based data centre firm Khazna Data Centres established itself as a trusted brand in the wholesale data centre space. Operations at its three-state-of-the-art facilities, located in Dubai and Abu Dhabi, aim to deliver a combined IT load of 40 megawatts. 
Through its data centres, Khazna provides industry benchmark levels of power supply and cooling services to better serve the growing need for data centre operations in the UAE and wider region. Khazna says its aim is to partner alongside its client base and offer data centre space that supports long-term growth strategies for businesses of all sizes.
Backing from respected shareholders in the Middle East guarantees trust and stability for every customer, the company claims. 
Khazna's leadership 
Khazna is guided by a leadership team with knowledge and experience in both the global and local ICT sector. The team is led by Chief Executive Officer, Hassan Al Naqbi, in September 2014.
Prior to joining Khazna, Hassan held various senior positions with du (Emirates Integrated Telecommunications Company PJSC), the most recent of which was as Senior Director, Business Support - datamena and broadcast. 
Also on the team is Director of Operations, Iyad Khalas, Vice President of Business Development, Ziad Samaha, and Chief Corporate Officer, Fatma Ashkanani, as well as Vice President Special Projects, Jogesh Thandayan, and Head Of Finance, Tony Thomas.