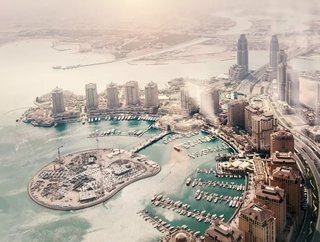 We profile Meeza, the end-to-end IT services and solutions provider based in Qatar, taking a look at its data centre services and leadership
Derived from the Arabic word meaning "advantage", Meeza is a Qatar-based end-to-end managed IT services and solutions provider. Founded in 2008, the company's mission is to become the leading managed IT services and solutions provider in the Middle East and North Africa. In addition, Meeza provides the Qatari people and others throughout the region with opportunities to undertake fulfilling careers in the IT industry.
Meeza has launched a centralised Command & Control Centre (C3) that monitors and optimises its services for its clients. Coupled with this facility, Meeza prides itself with having the first commercial Security Operations Centre (SOC) in Qatar. The SOC enables Meeza to help its clients mitigate digital and cyber security threats. 
With a network of interconnected, highly resilient and geographically diverse data centres, MEEZA says it is "uniquely positioned" to offer disaster recovery and business continuity services to clients in Qatar and across the gulf region. Aside from these, MEEZA is also becoming a recognised systems integrator and is rapidly establishing its expertise in the area of Smart Cities and the Internet of Things.
Meeza's data centre portfolio
As well as Cloud Services and an IT security service, Meeza has three Tier III certified data centres, known as M-VAULTs offering an uptime of 99.98% built to comply with the most exacting international standards.  MEEZA's State-of-the-art data centre M-VAULT 2 is LEED Platinum certified where M-VAULT 3 is LEED Gold certified. 
The IT service provider's leadership team is spearheaded by CEO Eng. Ahmed Abdulla AL-Muslemani. He is accompanied by CTO Mr Faisal Al-Kuwari, CFO James Corby, and COO Mr Mohsin Al-Marri. 
The CIO of the company is Marco Montagna and the CCO is Dr Eng Fadi Nasser.