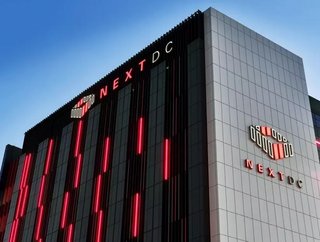 We profile NEXTDC, one of the leading data centre operators in Australia, taking a look at its history and key team members
NEXTDC is an Australian data centre operator. Since July 2020, the company has operated 11 data centres around Australia, with facilities in Melbourne, Sydney, Brisbane, Perth, and Canberra. 
The data centre operator was established in May 2010 by one of Australia's most successful information technology and internet entrepreneurs, Mr Bevan Slattery, to build and operate carrier and vendor-neutral data centres in Australia and New Zealand. NEXTDC's operations consisted solely of the establishment of the company and the acquisition and development of data centre facilities and the recruitment of a high-performing team.
By December of the same year, the company was listed on the ASX after acquiring facilities in Brisbane and Melbourne. It then acquired further centres throughout 2011 in Sydney and Perth and entered into a long-term operating lease for a Canberra centre in July 2011. Two months later, it opened another data centre in Brisbane, called B1 
In June 2021, Craig Scroggie took the role of Chief Executive Officer. Mr Slattery became non-executive Deputy Chairman. Fast Forward several years later, and in 2020, the fastest route to Microsoft Azure became accessible from its S1 Sydney data centre, whilst in April, the company was recognised by Frost and Sullivan as the market leader in the Australian data centre market. In June 2020,  Hurricane Electric PoP was launched at P1 Perth and NEXTDC became an ASX 100-listed company.
NEXTDC's vision is to help enterprises harness the digital age, improving our society through the advancement of technology. Its CEO, Craig Scroggie leads the company with Simon Cooper as the Chief Operating Officer. The senior positions in the company also include Oskar Tomaszewski, Chief Financial Officer; and David Dzienciol, Chief Customer and Commercial Officer