Company profile: Open Access Data Centres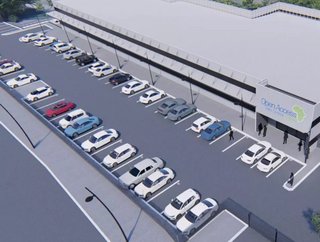 We profile Open Access Data Centres (OADC), the African data centre provider owned by parent organisation West Indian Ocean Cable Company (WIOCC)
Open Access Data Centres (OADC) is an African data centre company owned by the West Indian Ocean Cable Company (WIOCC). OADC recently invested US$500mn in a programme to develop data centres in Africa, as part of the WIOCC's hyperscale expansion plan.
OADC will support and accelerate Africa's digital transformation by constructing and operating a pan-African network of world-class, client-centric data centre facilities, specifically designed to meet the demands of the cloud operator and wholesale community, and fully connected into Africa's largest network infrastructure.
The data centre facilities in Africa will be strategically located throughout the continent, focusing on key locations for connectivity in each country. As well as creating facilities in major urban areas, OADC will operate data centres at key cable landing stations for the new multi-Terabit per second Equiano and 2Africa subsea cable systems now under construction around Africa. Deployment of these cables will transform connectivity in Africa, and by establishing world-class, open-access facilities at these strategic interconnectivity points, OADC will enable the creation of vibrant ecosystems of cloud operators, content providers, application providers, telecoms operators and other businesses.
OADC's leadership team 
Open Access Data Centres currently has a Chief Commercial Officer, Kevin McLoughlin, and a Chief Technical Officer, Robert Wright. Kevin is an accomplished senior Telecoms & IT and has over 25 years' operational, management and advisory experience gained in worldwide roles within established and start-up telcos, as well as in management consultancies serving the telecoms sector.
Having worked client-side and within specialist telecoms sector consultancies, Kevin is able to share his considerable expertise in balancing commercial needs and technical requirements. He was previously Chief Enterprise Architect for EHI, a global, US$20bn revenue organisation in the transportation sector with 10,000 branch locations and 15 data centres.
Kevin holds a Master's degree in Telecommunications from UCL in London. Robert (Bob) has been responsible for successful international data centre and networking projects for a variety of organisations including Cable & Wireless, CompleTel SAS in France, iPCenta in Paris and Vital International in London.
Bob has a Master's-level business qualification from the European Business School in London, and a Certificate in Management from the Open University.