Compass Datacenters, Hines enter European data centre market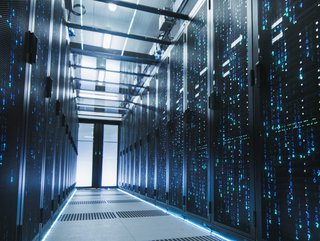 Compass Datacenters has entered into the European data centre market in joint venture with Hines in Milan
Compass Datacenters and global real estate firm, Hines, have acquired land in the Milan metro area to build new data centre campuses in Italy.
The joint venture marks the entry of Compass Datacenters, one of the world's leading data centre developers, into the European market for the first time. The 2.3 million square foot Noviglio-located site aims to support 48MW+ of IT load with construction to begin in 2023.
"Building our first European campus in Milan is a major step in Compass' global expansion strategy. It's geographic location, undersea cable connectivity, robust fibre availability and affordable power makes it an ideal location for hyperscalers. Hines' vision for Italy align with our own, and our combined resources should accelerate the timeline for customer availability," said AJ Byers, President and Chief Development Officer at Compass Datacenters.
Meeting the needs of network connectivity
Founded in 1957, Hines is a privately owned global real estate investment firm with a presence in 285 cities in 28 countries.
Historically, Hines has developed, redeveloped or acquired approximately 1,530 properties, totaling over 511 million square feet. The firm currently has more than 198 developments underway around the world. With extensive experience in investments across the risk spectrum and all property types, and a foundational commitment to ESG, Hines is one of the largest and most-respected real estate organisations in the world.
Mario Abbadessa, Senior Managing Director and Country Head, Italy, at Hines, commented: "This first investment into the Italian and European data centre market establishes a new area of development for Hines, representing significant opportunities in a high-growth sector. The Italian data centre market is becoming a leading destination for cloud providers with growing capacity requirements commonly referred to as hyperscalers, with $2.6 billion projected to be invested by 2026. Milan's high level of network connectivity and the region's multiple submarine cable termination points were key elements in both companies' mutual identification of the Novigilio site as an ideal data centre campus location in Milan's supply-constrained market."
Since its inception, Compass DataCenter's has embraced sustainability with the efficient use of land, green energy, water-free cooling, and building materials.
"Sustainability is a hallmark of the approach that Compass and Hines use. Our sustainable construction methodologies include the use of materials produced using GHG reduction technology, the use of renewable fuel generators, and low-waste construction methodologies," said Byers.