CTS Nordics, Elcor form JV for electrical power PODs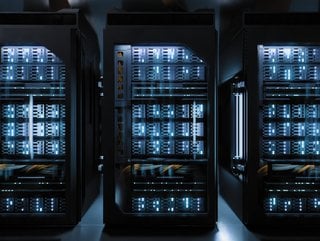 Data centre design and build contractor CTS has formed NordicEPOD as a joint venture with Elcor to produce electrical power PODs in Stavanger, Norway
CTS Nordics, a specialist design and build contractor with a focus on the data centre industry, has announced it is forming NordicEPOD, a joint venture company with Elcor to produce electrical power PODs in Stavanger, Norway. The PODs are the first of their kind in the Scandinavian market, and the second in Europe.
According to the companies, the initiative for this joint venture is based on the current rapid market growth in the need for sustainable electrical power PODs in an increasingly electrified industrial world. The initial stages of the joint venture will be led by two CEOs, Knut Husebø and Filip Schelfhout until a full professional management team will take over. NordicEPOD will also have fully operational after-sales and service organisations located in Stavanger with additional branches expanding into Sweden, Finland and Denmark, followed by future expansion in different European countries.
NordicEPOD's new generation of electrical power PODs focus on green production and standardisation rather than the tailor-made solutions common on the market today. In a perfect dovetail of proven industry experience, there is no better match than the joint venture between one of the largest switchboard manufacturers, Elcor, and the leading design and build data centre contractor CTS Nordics.
The PODs are also designed to four standard power feeds: 0,5MW, 1MW, 1,5MW and 2MW. All NordicEPOD contain state of-the-art Power Monitoring Systems (PMS) and integrate Building Management Systems (BMS) produced by subsidiary companies. The design is fully based on the maximum standardisation of the main components.
Both the design and the complete assembly will be approved by Norwegian authorities in addition to meeting the requirements of all relevant European standards. In the design and production, sustainability and a green aspect of the power PODs have been integrated. NordicEPOD said.
POD production scheduled to start in September 2022
The manufacturing facility is being established in Stavanger, Norway and scheduled to start production early September 2022. The advantages of this location include close proximity to the main Elcor switchboard factory, the off-shore oil and gas industry and Port logistics access.
Digitalisation of each step in the production process provides customers with an easy-to-follow digital system for full review of their product from production start through to testing and balancing. Each POD will be fully commissioned and the assembly lines will follow the quality principles used in the car manufacturing industry and LEAN processes,