Cybersecurity firm Acronis opens Johannesburg data centre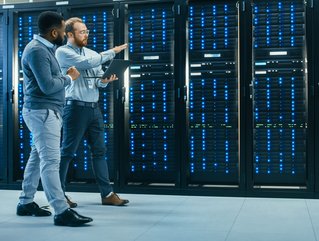 Global cybersecurity firm Acronis has announced the opening of a new data centre in Johannesburg as part of a 111-facility deployment
Acronis, a global cybersecurity company, has announced it has opened a new data centre in Johannesburg, South Africa. The new facility is one of 111 new data centres being deployed by the company across the globe, as it aims to give local service providesr access to cyber protection solutions.
The global cyber security firm is headquartered in Schaffhausen, Switzerland. It develops on-premises and cloud software for backup, disaster recovery, secure file sync and share, and data access.
South Africa's first "cyber cloud data centre"
The Johannesburg addition has been billed by the company as "South Africa's first cyber cloud data centre" which aims to support South African service providers and vendors to meet several cyber security requirements, data sovereignty and infrastructure performance requirements, and regulatory compliance as cybercriminals intensify their attacks on critical business infrastructure.
During the launch of the data centre, held today, Peter French, regional GM of Acronis Middle East and Africa, said it was "part of the Acronis global/local initiative. This effort includes global management for all data centres and geographic redundancy, as the company continues to extend local disaster recovery sites across the globe."
He added that "a local presence is a necessity for modern cloud businesses and we are proud to establish the Acronis Cyber Cloud Data Centre in South Africa. Now managed service providers can safeguard clients' data locally and know they are backed by a global partner who is on standby 24/7/365 to address any issues, while delivering faster access, constant data availability and data sovereignty to their clients."
Acronis' portfolio of cyber cloud data centres includes more than 40 facilities in Europe, Asia, and the United States.