CyrusOne appoints new CIO and head of portfolio management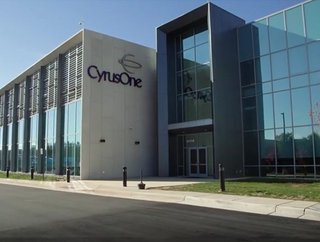 CyrusOne has announced new changes to its leadership team, appointing a new CIO and head of portfolio management
Global data centre developer, CyrusOne, has hired Krishna Seetharam as the company's new Senior Vice President & Chief Information Officer.
Krishna brings over 20 years of experience in IT strategy, governance, and management of agile digital transformation, previously having served as vice president and chief information officer for National Grid's New York business unit.
For nearly fifteen years Krishna served in various leadership roles for General Electric, including serving as vice president of data and analytics for GE Power. In his new role, Krishna will lead the overall IT strategy for the company, with a focus on optimisation of internal operations, external customer experience, and digital transformation initiatives.
"I am excited to join the CyrusOne team as CIO, as we accelerate our digital transformation strategy for customers and our company. I look forward to working closely with the global leadership team to help build upon CyrusOne's sterling reputation as a leading data centre company," said Krishna Seetharam, Chief Information Officer at CyrusOne.
Developing the leadership team
The company has also promoted Rober Crespi as Senior Vice President, Portfolio Management.
As senior vice president of portfolio management, Crespi will be responsible for the development and execution of the asset and portfolio management strategies to optimise the financial performance and value creation of the company's data centres.
"It is a privilege to lead CyrusOne's asset and portfolio strategy as we continue to expand in the industry. I'm thrilled to be part of this dynamic group as we take the company to new heights," said Robert Crespi, Senior Vice President, Portfolio Management at CyrusOne.
He joined CyrusOne in 2015 following a 20+ year career in technology services leadership and data centre operations. He has served as vice president of Interconnection & Services since 2016 and has played a key role in growing the services business.
"With Krishna joining our team and Bob taking on this strategic new role, we strengthen and deepen our leadership bench. With decades of front-line experience, Krishna and Bob will help accelerate our digital transformation initiatives and I look forward to working closely with them as we set the course for our company," said John Hatem, Executive Vice President and Chief Operating Officer at CyrusOne.