CyrusOne expands EU footprint with 21 MW Madrid data centre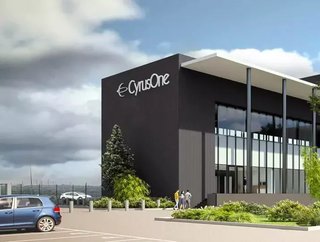 The 6,000 square metre facility is CyrusOne's first development outside of Europe's key markets of Frankfurt, Amsterdam, London, Paris, and Dublin.
As rising property prices and regulatory concerns continue to make life harder for new data centre developments in mature markets, more operators continue to grow in the direction of emerging markets for new data centre builds. 
US data centre operator CyrusOne - fresh off the back of an abrupt CEO transition - is expanding its European footprint with a new data centre in Madrid. 
The facility, a 21 MW hyperscale data centre with 6,000 square metres of planned IT whitespace, is CyrusOne's first European facility outside of the region's key "FLAP-D" markets of Frankfurt, London, Amsterdam, Paris, and Dublin. 
Currently, the vast majority of hyperscale and colocation data centres within Europe are located within the region's five most mature markets. 
According to a report release earlier this year by Research and Markets, 4 out of the 5 countries, the FLAP-D markets account for the majority of in-country data centre raised floor space, with London being the only one of the FLAP-D markets to account for less than half (48%) of the country's data centre capacity. Frankfurt accounts for 68% of Germany's data centre industry capacity, and Dublin is home to a staggering 98% of the data centre capacity within Ireland - a fact which has led to vocal scrutiny and possible regulatory reform over the past few months. 
CyrusOne's European portfolio alone accounts for approximately 200 MW of critical IT capacity across Frankfurt, London, Amsterdam, Paris and Dublin. Going forward, however, the company says it plans to also focus on expanding its presence in emerging and secondary markets with potential for growth.
Spain, said Matt Pullen, EVP and Managing Director, Europe at CyrusOne, is a particularly attractive market for new developments. "There has been a major acceleration of data center capacity in Spain over the last few years, and in 2020 Madrid was one of the fastest growing European markets," he said in a statement to the press this week. "Our investment in the region is another milestone on our European roadmap as we continue to expand our footprint across the continent to provide coverage, capacity and connectivity requirements to support our customers' ambitions." 
In June, another report from Research and Markets pointed to the Spanish data centre market "witnessing an increase in investments" between 2021 and 2026, with "major cloud service providers like Microsoft, Google and Amazon Web Services ... also investing in the country." 
By growing its footprint on the Iberian Peninsula, CyrusOne says it will enable its global customer base to rapidly scale their digital capabilities by deploying critical infrastructure "at the heart of this enterprise and emerging hyperscale market."