Cyxtera enters India with Sify partnership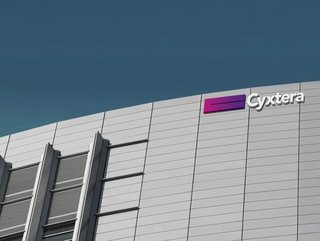 Sify and Cyxtera will be selling each other's services, including colocation, in a new partnership which enables Cyxtera to enter the Indian market
Cyxtera, a global leader in data centre colocation and interconnection services, today announced it will begin offering colocation solutions in India through a strategic partnership with Sify Technologies Limited, one of India's leading digital ICT solutions providers.
As part of the collaboration, Cyxtera can now provide colocation services to customers in five additional markets in one of the most important and fastest growing global economies. As part of the partnership, Sify will also resell Cyxtera's full suite of solutions across markets in North America, Europe, and Asia Pacific to its more than 10,000 customers.
Delivering edge infrastructure solutions with the same focus and vision
Sify shares Cyxtera's focus on delivering leading-edge infrastructure solutions required for enterprises' digital transformation initiatives to drive growth in their businesses. Similar to Cyxtera, Sify delivers their solutions from world-class data centres that feature robust interconnection offerings and rich ecosystems of partners. Cyxtera customers will now be able to leverage infrastructure solutions for their hybrid IT needs in Sify's carrier-neutral facilities in Mumbai, Noida, Chennai, Hyderabad, and Kolkata.
"At Cyxtera we're always focused on supporting customer growth initiatives by delivering innovative infrastructure solutions across our global data centre platform," said Nelson Fonseca, Cyxtera's President and Chief Executive Officer. "Expanding our service offering to the Indian market will offer our customers significant value, and furthers our growth trajectory. We look forward to partnering with Sify as we enter these important new markets and deliver our services to thousands of start-up, SMB, and enterprise customers."
As an official Cyxtera Channel Partner, Sify says it will be able to resell all Cyxtera services across the company's footprint in North America, Europe, and APAC. Sify customers will now have access to Cyxtera's colocation and interconnection solutions across more than 20 top-tier global markets, as well as the company's Enterprise Bare Metal and SmartCabs offerings. These customers will also have access to Cyxtera's intelligently automated, deeply connected data centre fabric – the Digital Exchange – that allows companies to deploy every piece of their IT  infrastructure on-demand and provides the foundation they need to modernise their operations to compete in today's digital world.
Raju Vegesna, Chairman, Sify Technologies, said: "At Sify, our focus is on enabling digital transformation for our customers. This partnership with Cyxtera gives our Indian customers access to globally proven infrastructure-on-demand solutions, while enabling Cyxtera's customers access to our best-in-class colocation services platform in one of the fastest growing markets in the world."