Data centre cooling market to grow at 14.4% CAGR until 2027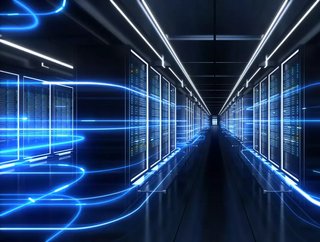 The data centre cooling market is expected to grow at a CAGR of 14.4%, reaching a value of US$31.7mn by 2027, according to Data Bridge Market Research
An analysis of the data centre cooling market by Data Bridge Market Research predicts it will grow during the forecast period of 2020 to 2027 at a compounded annual growth rate (CAGR) of 14.4%, reaching an expected value of US$31.7mn. The report highlights the current scenario in the market as well as upcoming trends and developments contributing to its growth. 
What has caused the growth of the data centre cooling market and what does the report show?
The growth of the data centre cooling market has resulted from escalating concerns over maintaining temperatures in data centres. This has led to an increased demand for data centre cooling products, causing the market value to grow. 
Data Bridge's data centre cooling market report provides details on several areas such as market share, new developments, and product pipeline analysis. It also analyses the impact of domestic and localised market players, opportunities in terms of emerging revenue pockets, changes in market regulations, product approvals, strategic decisions, product launches, geographical expansions, and technological innovations in the market.
Schneider Electric
The data centre cooling market has several key players, as highlighted by the report. Schneider Electric is one of the companies featured in the report and offers several data centre cooling solutions.
These include the NetShelter Data Centre Containment system, which the company says, is designed to maximise cooling predictability, capacity, and efficiency at the rack, row or room level. There is also Schneider Electric's Rack Air Distribution system designed for power dense racks and low-pressure areas. 
Other key players in the report are Vertiv Group Corp., STULZ GMBH, Eaton, and FUJITSU, among others. Key questions covered include: 
What impact does COVID-19 have made on Global

Data Center Cooling Market Growth

& Sizing?

Who are the Leading key players and what are their Key Business plans in the Global Data Centre Cooling Market?

What are the key concerns of the five forces analysis of the Global Data Centre Cooling Market?

What are the different prospects and threats faced by the dealers in the Global Data Centre Cooling Market?

What are the strengths and weaknesses of the key vendors?
The full data centre cooling market report can be accessed here: https://www.databridgemarketresearch.com/checkout/buy/singleuser/global-data-center-cooling-market