Data centre firm Park Place announces new EMEA appointments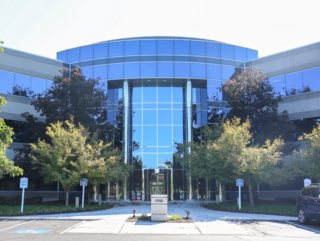 Data centre and networking optimisation firm Park Place Technologies is making 'significant changes' to its leadership team, driving EMEA growth
Park Place Technologies, a global data centre and networking optimisation firm, has announced "significant leadership changes" which are driving EMEA growth. The strategic appointments elevate managerial experience and facilitate regional expansion as Park Place Technologies increases its portfolio of managed services.
Chris Adams, President and CEO of Park Place Technologies, said the leadership changes are part of long-term strategic preparations to implement organic growth: "Our global customer base is expanding – and our portfolio of IT services is becoming increasingly more sophisticated to meet the demands of the digital era.
"Park Place Technologies will continue to enable businesses to flourish by placing its top talent in key positions, ready to lead our global strategy. Our most trusted people, with proven track records are our greatest asset," he said. "Today's announcement is evidence of Park Place Technologies' commitment to global investment, excellent customer experience and building exciting career pathways for valued employees," he said.
Ian Shearer to drive global growth in new expanded role in EMEA
Ian Shearer, who is currently Managing Director of APAC, will assume the additional responsibility of Managing Director, EMEA. Shearer joined as General Manager of Europe for Park Place Technologies in 2016 and was involved in the acquisition and integration of Com-Com, as well as the UK acquisitions of Prestige Data Centre Solutions and NCE Computer Group in 2017.
For the last four years, he has overseen the growth and development of the APAC market for Park Place Technologies, and is looking forward to assuming the additional responsibility of growth and developing the EMEA market.
Commenting on the appointment, Shearer said: "Working across both APAC and now EMEA provides a unique opportunity to really build upon Park Place Technologies' excellent portfolio and continue to grow opportunities in the EMEA region. We have fantastic teams in EMEA, collaborating closely with customers to ensure they not only seize the digital opportunity – but do so with absolute confidence in their infrastructure to deliver on-demand services.
"The pace of digital innovation is accelerating at break-neck speed and businesses around the world are recalibrating in order to meet new data-driven needs. That means investing in services that keep businesses always on – and in the talent that will oil the chain of future innovations. I'm looking forward to driving this journey with further expansions across the EMEA market, as we continue to evolve and lead the Third-Party Maintenance experience."
Sean Sears to drive channel growth as EMEA channel sales lead
Sean Sears, currently Managing Director of EMEA, Park Place Technologies, will take on the new role of Vice President of Channel Sales, EMEA. Sears is a seasoned tech executive with over 30 years of experience and a proven track record in sales growth and development. He joined Park Place Technologies in the spring of 2017, leading the Canada business from 2017 to 2018, and has served as Managing Director for EMEA for over three years.
Sears has been in leadership roles developing strategies and managing aggressive growth plans for several organisations. This included senior positions at Nortel Networks, American Express and Vonage. While at Vonage, Canada, Sean was Vice President, Operations & Technology, where he was responsible for the direction and expansion of the networks, facilities management, supply chain management, 911 services, application development and management information systems.
Commenting on the appointment and digital infrastructure resilience, he said: "We are at a pivotal moment as the world looks to make good on its recovery promises, by building resilience into our digital infrastructures. Keeping up with the incredible pace of technological transformation is a vital part of that and Park Place Technologies' Channel experts are on the frontline.
"I'm looking forward to growing, strengthening and exceeding our Channel ambitions in EMEA, enabling customer success across the region. Staying ahead of customer challenges is what we do, helping to seize the digital opportunity with our expanding portfolio and global pool of expertise. Through trusted consultancy and an expansive partner ecosystem, Park Place Technologies provides the confidence for customers to innovate and transform their products and services," he said.