Data Centre Sustainability: Where do we go from here?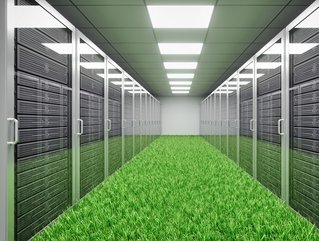 From carbon credit greenwashing to PUE and PPAs, data centre operators' approach to mitigating environmental impact needs to evolve
Written by Harry Menear
The past two years have seen the data centre industry go from strength to strength. Even as other sectors have been left reeling by the impact of the COVID-19 pandemic, data centre operators have seen demand double and redouble, driven by increasing digitalisation, cloud, AI, and 5G adoption, and even the pandemic itself.
The growth in video conferencing, remote work, and internet traffic alone caused by the pandemic has been enough to inspire record-breaking years for data centre capacity increases, and the accelerating transition of regions like Southeast Asia and Africa towards fully digital economies is only going to intensify this rapid evolution.
However, while data centre operators find themselves building bigger and faster than ever before, the industry labours in the shadow of a looming climate crisis. In parallel to the COVID-19 crisis, the past two years have seen apocalyptic wildfires, rising sea levels, and retreating arctic ice; grim evidence that the consequences of growth-obsessed hyper capitalism are no longer urgent warnings, but facts of life for tens of millions of people.
"Many climate-change 'what ifs' have become a reality, with reports of catastrophic storms, severe wildfires, intense droughts and flooding an increasingly common occurrence," reflects Tate Cantrell, Chief Technology Officer at Verne Global - a UK based high performance computing (HPC) data centre operator with an ultra-green, ultra-powerful campus in Iceland. Cantrell, along with other experts throughout the data centre industry, is painfully aware of the paradoxical question facing data centre operators at the outset of this new decade. How can an energy and water-hungry industry meet a decade of soaring demand while making meaningful, sustainable efforts to mitigate its destruction of the planet?
"We do not have generations with which we can make slow progress," says Cantrell. "We need to be progressive in our use of technologies in the data centre to give us the best chance of combating climate change now."
The Greenwashing Issue
Obviously, the looming threat of the climate crisis hasn't gone unnoticed over the past decade. Go back ten or fifteen years and operators' attitudes towards efficiency, sourcing renewable energy, and - perhaps most notably - green messaging looked very different to today.
"Increasingly, corporations and tech giants are pledging to go carbon neutral, with companies across all sectors making bold carbon reduction commitments," says Cantrell, in reference to sweeping industry action like the Climate Neutral Data Centre Pact announced in 2020. It's been a rare month this year that's passed without another large scale data centre corporation announcing plans for achieving "net zero" or "carbon neutrality" by 2030, 2040, or the middle of the century. By this point, data centres not "on the road to net zero" are the exception that proves the rule - something Cantell notes is largely due to the increasing unification of environmental sustainability and good financial sense.
"Sustainability efforts aren't based on corporate altruism; they are also important for the bottom line," he says. "This alignment between profit and social purpose will only serve to help the data centre industry drive real progress towards sustainability, creating strong incentives and the support to do so. But we should be realistic about what's currently being achieved, and just how far we still need to go."
To get a better idea of how much of a gap might exist between where we appear to be and how far the data centre industry might have to go, I spoke to Max Schulz, a Director at the Sustainable Digital Infrastructure Alliance. "At the moment, the majority of net-zero and carbon-neutral claims are based on electricity and are made 'green' through certificates like guarantees of origin (GoOs) and power purchase agreements (PPAs) - buying the output of a wind park, financially," he explains. "However we see almost no real effort to reduce the real physical impact of data centres, which includes making efforts to reduce the baseload requirements of data centres, meaning reducing the requirement of 100% available, 24/7 power, which can not physically be covered with renewable energy like wind and solar; making efforts to address the embedded carbon of server hardware, building, construction, electrical infrastructure, and backup power equipment; making efforts to remove diesel or gas-fired generators; making efforts to address water consumption in cooling-systems as well as removing cooling-fluids & gases with high global warming potential."
Despite many claims of sustainability - claims which Schulz informs me tend to focus purely on energy efficiency, to the exclusion of the factors he mentioned above - there's "a basic lack of transparency" in the way that environmental impact is reported. "The reporting of real measurements, such as total power consumption or water consumption, that would be necessary to be able to verify any claims is completely lacking," he says.
The issue is, therefore, that unless the metrics are in place to accurately judge whether or not the data centre industry is actually becoming more sustainable, it's impossible to put pressure in the places where it's needed to drive change. "What gets measured gets fixed," he says matter-of-factly. "Transparency of environmental data will inevitably lead to improvement, to the development of new innovations and solutions that will address the main drivers of negative environmental impact and may lead to supportive regulatory action. But without that information, change can not happen. So, it starts with transparency."
Creative Carbon Accounting
Muddying the waters still further is the issue of carbon credits and offsetting. Essentially, carbon credits allow private Corporation A to pay private Corporation B a sum of money per gram, kilo, or tonne of carbon (or other pollutants) emitted into the atmosphere. That money is then supposedly invested by Corporation B back into green initiatives, like research into carbon capture tech or planting trees. In exchange, Corporation A gets to scrub the amount of carbon it's paid for from its balance sheet.
While data centre operators have made some strides towards more efficient power and cooling, sourcing greener power, and using less environmentally harmful building materials, it's rare to find a claim of reaching "net zero" emissions made in the past five years that doesn't also bear the addendum "with the assistance of carbon credits." And, while investment into green technologies is undoubtedly a good thing, critics of carbon credits suggest that this allows companies to rake in huge profits by acting unsustainably, and then use a portion of those revenues to greenwash their operations, while still turning a profit.
"While carbon offsetting and credits may have a role to play and can have an impact, greenwashing is still a significant problem," says Cantrell, adding that the quality of the individual credits purchased can vary hugely. Companies making little or no effort to reduce their emissions, instead relying solely on carbon offsets of little real value, yet still claiming to be at carbon zero, pose a significant problem. "The cost of greenwashing is extremely high, and it's imperative that carbon credits aren't used as a substitute for genuine sustainability efforts," he adds.
However, Scott Wilson - Black & White Engineering's Global Head of Building Physics and UK sustainability lead - is among those who assert the problem of carbon credits in the data centre industry is overblown. "In buildings with lower energy demands, such as commercial offices, it is often the case that it's more economical to pay for carbon offsets to bring your building to net zero carbon than it is to make the required design changes to reduce the operational and embodied carbon," he says. "This is not the case for data centres."
Because of data centres' high energy consumption, Wilson explains that it's not economical for large-scale sites to rely on carbon credits to greenwash their energy consumption, as "even with relatively low offsets prices per tonne, the price bringing a building to net zero with credits and offsets alone could be well in excess of £1 million a year."
It's hard to gauge just how much revenue an individual hyperscale data centre provides, and therefore how much of a hit £1 million per hyperscale site actually represents for a large scale operator.
Just as a (very rough) calculation, however, one of the world's largest data centre operators reported total revenues of $1.1 billion in 2020 and owns approximately 280 data centres.
It's a facile assertion to say that each of its data centres netted the company slightly in excess of $3.8 million, but it's about as useful as using the fact that a data centre operator wouldn't spend a third of its revenue per site to completely eliminate its carbon footprint to disprove the idea that using carbon offsets and credits to shave a few percent of a site's total emissions off here and there isn't reducing the urgency with which operators tackle going green.