Data centres - the lifeblood of hybrid and remote working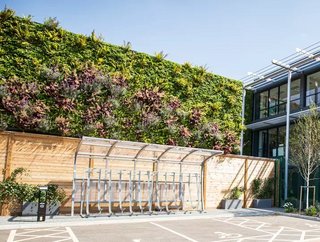 As governments and health systems across the world continue to battle the spread of COVID-19, UK citizens have been told to work from home if th
Right now, few can doubt the importance of digital infrastructure as we move between hybrid and remote working. Businesses still rely heavily on collaborative technology to stay in touch with colleagues, suppliers, partners and customers. Whichever strategy organisations are taking, the data centre remains the central infrastructure critical keeping businesses operating. It's the companies that have the right data centre strategy that stand the best chance of keeping the show on the road. Those who haven't are more likely to face insurmountable challenges when it comes to business continuity, uptime and resilience.
Colocation is winning the day
Already a compelling option for organisations wanting to focus on their core business operations and reduce their capital investment in infrastructure construction, many companies are choosing colocation partners to take full responsibility for their physical environment when they simply cannot – either due to cost, expertise or both. 
Furthermore, to cope with the increased digital traffic associated with hybrid and remote working, the best colocation providers will deliver fully redundant network connections ensuring that customers' business-critical applications always run uninterrupted. 
The big security concern
Another benefit of colocation providers lies in enhanced security - both in terms of physical protection for a company's infrastructure (servers, networks, power etc.), as well as robust digital protection. It's crucial that a data centre provider can guarantee that they'll keep your mission critical company data safe and systems running - through 24/7 controlled access, battery back-up and on-site generators that start automatically if power were lost - and compliance with the important ISO 27001:2013 certification.
In times of crisis, such as the COVID-19 pandemic, data centre providers must have stringent Business Continuity Plans in place, which can quickly and effectively be deployed, ensuring that security isn't compromised, no matter the external factors. 
Ensuring flexibility
If there's one thing that's characterised this pandemic, it's uncertainty. For businesses, and their relationships with data centre providers, this means that flexibility is crucial. Even before the pandemic, long-term, rigid, data centre contracts were no longer palatable for many global cloud and digital organisations where the fast pace of business and technology often required them to change direction quickly. And, right, now, the ability to flex and scale as required is increasingly critical. 
If enterprises and IT agility are held back by antiquated and inflexible data centre platforms or contracts, they won't be able to react quickly in line with fast-changing business plans - a serious concern right now. Instead, flexible contract options provide true commercial and technical agility which benefit enterprises - for example, providing the ability to flex the contracted power, space and time of the service at any point.
As we continue to move through a period of extreme uncertainty, it's the critical relationship with your data centre provider which can be the difference between keeping your company running, and failing to survive. 
To succeed, it's important to ensure that your data centre partner is fulfilling all your needs. Is it taking all the necessary steps to prevent any downtime? Does it have connectivity to the right partners? And is it taking the right precautions to ensure physical, process and digital security in this testing period?
And finally, does your partnership give you the ability to plan for the future? Once the pandemic ends, and businesses recover, you'll need the flexibility to scale and grow. Look for flexible contract options which provide true commercial and technical agility, so that you're not just covered right now, but prepared for the future too.