Data processing company Pliops raises US$100mn in funding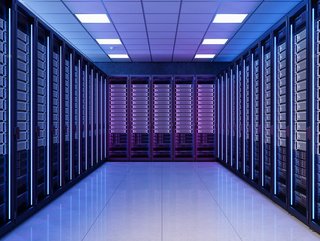 Pliops, provider of data processors for cloud and enterprise data centres, has closed a US$100mn Series D funding round led by Koch Disruptive Technologies
Pliops, a provider of data processors for cloud and enterprise data centres, has closed a US$100mn Series D funding round.
This latest investment will be used to address the broad market opportunity for the innovative Pliops Extreme Data Processor (XDP).
The company will also continue to build out its strong semiconductor, hardware and software roadmap, while driving its vision of re-architecting the data stack and bringing ultra-scalability to data centres with customers and partners. This new funding brings total investment in the company to more than US$200mn since its founding in 2017.
"Accessing and using your data efficiently is critical to business success – particularly in a world of exponential data growth and storage requirements. Pliops brings novel solutions to this enormous industry-wide challenge that address real pain points," said Eli Groner, managing director, Koch Disruptive Technologies.
Gaining the most from data
By accelerating performance in existing and new data centres, the Pliops XDP extends potential to store, analyse and move data. Pliops helps companies get more from their growing data volumes and data centre footprint, leading to reduced costs and energy consumption.
"The ability to monetise data faster and get much more while paying much less is the core priority of every organisation, especially in times of market volatility. Our transformative product offers this exact unique capability, making it imminent that Pliops XDP will be the cornerstone of every modern data centre. With the trust of our existing customers and partners, and our commitment to align company resources with the current economic climate, this funding round will accelerate our market adoption and help move us closer to becoming the market leader," said Uri Beitler, Pliops founder and CEO.
Pliops continues to secure customers in a range of market segments – including global cloud service providers, enterprises and HPC – all of whom are seeking to accelerate and scale a wide range of data-intensive workloads.