DataBank to invest $30mn in edge data centres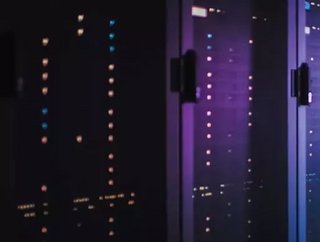 The leading connectivity service provider is partnering with EdgePresence to update its portfolio following zColo acquisition...
The Dallas-based information management and security company, DataBank, to invest $30mn in EdgePresence - an owner and operator of multi-tenant, edge computing points-of-presence (PoPs) called EdgePods – or EDCs.
The move comes hot on the heels of an investment in Zayo Group, which tripled the company's footprint, and will enable DataBank to upgrade its present legacy systems to those engineered and managed by EdgePresence. 
The Georgia-based provider builds and runs modular, purpose-built EDCs that include physical security features, monitoring, critical power, and cooling facilities.
EdgePresence's modular data centres currently provide space, power, bandwidth and interconnection across US markets. The investment therefore will boost DataBanks position as an information management and security company that offers customised technology solutions to businesses. 
Situated at strategic locations, the new EDCs mean DataBank can colocate its customer workloads, reduce inactivity and boost performance for certain applications. EdgePresence technology has advanced capabilities that up-scale DataBank's edge strategy and will enable it to maximise performance when 5G networks are fully implemented.
Speaking of the announcement, , remarked; "With the continued expansion of 5G and internet infrastructure, we are seeing the need for geographic-specific colocation solutions. EdgePresence's modular installations will allow DataBank to deploy these targeted solutions for specific applications and use cases where traditional data centre options are not optimal."
He added: "The combination of DataBank's expanded footprint with zColo facilities and EdgePresence modular solutions will allow us to offer customers almost unlimited geographic flexibility for their IT infrastructure."
EdgePresence also recently partnered with the industry-leading Digital Colony portfolio company, Vertical Bridge. The move means EdgePresence is currently deploying at over a dozen Vertical Bridge locations. The collaboration of technical assets will speed up the creation of new infrastructure solutions for cloud, content, and technology customers.
commented; "EdgePresence has been establishing an important beachhead at the 'far edge' since 2018. By joining forces with DataBank, we'll act as a force multiplier for their edge data centre strategy, helping to bring data centres closer to the data pools being created by users, enabling next-generation, data-localisation strategies and applications for 5G and IoT." 
"I couldn't be more pleased to welcome Doug and his team to the DataBank family. And I look forward to leveraging their innovative capabilities to further advance our data centre evolved strategy."