DataBank issues US$330mn in secured notes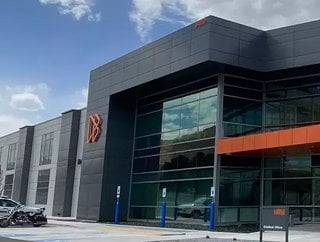 Second Tranche of Investment-Grade Securities issued in 2021 will fund new data centres and expansions across the U.S.
DataBank a leading provider of enterprise-class colocation, interconnection, and managed cloud services, announced today that it will issue US$330mn of secured notes in its second securitisation offering this year.
The new securitisation notes add US$330mn in additional capital and liquidity to DataBank's balance sheet and will be available for investment in new data center capacity including facilities and campuses in Salt Lake City, Denver, Ashburn, and New York.
"This securitisation reflects the success of our strategy to develop the largest geographic footprint of multi-tenant, enterprise-grade, edge colocation data centers in the U.S," said Kevin Ooley, DataBank's President & CFO. "Previously, only hyperscale data center providers attracted this kind of investor interest, but it's clear that our strategy to deliver capacity in a wide range of Tier I and Tier II markets to a diverse set of customers is gaining strong backing from institutional investors."
DataBank's second securitisation as a multi-tenant, enterprise data centre provider
This is DataBank's second securitisation in 2021, coming just seven months after the company conducted the first-ever securitisation for a multi-tenant, enterprise data centre provider, raising US$658mn in secured notes in March of 2021. Today's announcement also comes less than a year after DataBank announced the acquisition of zColo, the data center assets of Zayo Group Holdings. 
Today, DataBank is the leading-edge colocation and interconnect platform with more than 60 data centres in 29 metro markets and 20 major interconnect locations.
"The strong reception we received on this financing reflects DataBank's momentum and leadership in the rapidly evolving edge infrastructure landscape," said Tom Yanagi, Managing Director of DigitalBridge, DataBank's lead investor. "This securitisation was oversubscribed with participation from 26 unique investors, demonstrating the quality of DataBank's underlying business and the important role it plays in our digital infrastructure portfolio."
Kroll provided an initial rating of the US$330mn secured notes which consists of a $310m A-2 tranche rated A- and a $21.8m B tranche rated BBB. Demand for securitisation was extremely high with 26 unique investors ultimately participating and all tranches were oversubscribed. Deutsche Bank acted as Sole Structuring and as a Joint Active Bookrunning Manager and Guggenheim Securities, LLC acted as a Joint Active Bookrunning Manager in the transaction, as well.