datacenterHawk to join Simplify Compliance under CCMI brand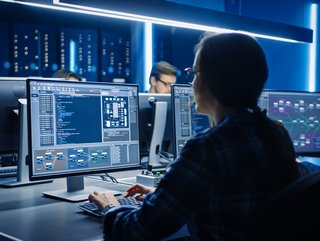 Simplify Compliance has completed its acquisition of datacenterHawk to help complement its telecommunication information solutions
Simplify Compliance, a portfolio company of Leeds Equity Partners, has completed the acquisition of the datacenterHawk, with terms of the transaction not being disclosed.
Headquartered in Dallas, Texas, datacenterHawk helps data centre providers, investors, brokers, vendors, and users get a clear view of data centre real estate so they can make better strategic decisions.
The company's subscription-based platform equips teams with real-time information on data centre real estate, which teams can easily derive insights from using their mapping and analytics tools.
"We're excited to be a part of the Simplify Compliance team. We care deeply about empowering people to make better data centre decisions by providing accurate information through the datacenterHawk platform. This acquisition will accelerate our ability to enable clients in the data centre market to make better, informed decisions over the long term. I look forward to leading the next phase of the datacenterHawk platform and am excited about what's to come," commented David Liggitt, President of datacenterHawk.
Offering new and improved efficiency for customers
datacenterHawk will join Simplify Compliance under its CCMI brand, which develops and delivers telecom data solutions and resources for communications service providers and the enterprise market.

Simplify Compliance provides businesses with the latest knowledge and regulatory information which can help them make decisive and productive decisions in a continuously evolving business environment, serving a range of industries, including health care, human capital management, and telecommunications.
"The strategic addition of datacenterHawk to our telecommunication portfolio extends the reach of our existing fiber search tools deeper into the data centre space and expands our international presence. The quality and accessibility of datacenterHawk's offerings will improve decisions and efficiency for our customers," said Dan Oswald, CEO of Simplify Compliance.