DC BLOX to build Tier III data centre in North Carolina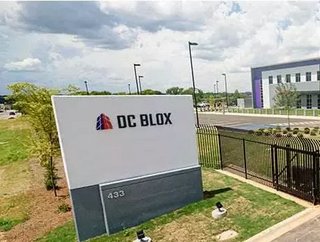 DC BLOX has acquired land in High Point, North Carolina, to construct the first highly secure Tier III data centre in the Carolina Core...
DC Blox has announced it has acquired land in High Point in the US state of North Carolina to build the first highly secure Tier III data centre in the Carolina Core.
The US$305mn investment will be the first of its kind in the market and will utilise the company's fully redundant network infrastructure, which has a 99.99% uptime Service Level Agreement (SLA). 
The new building will provide a total of 54,000 sq ft of data hall space and 6,700 sq ft of tenant space, including conference rooms and workspaces. 
The US-based IT service management company has said that the data centre will provide Core Digital Infrastructure Solutions for organisations in the Carolina Core, which includes the High Point, Winston-Salem and Greensboro markets. 
Several organisations supported DC BLOX in the development of the new centre. 
said: "The High Point Economic Development Corporation, the Guilford County Economic Development Alliance, the City of High Point and Guilford County have been great partners supporting and enabling DC BLOX to develop a new Tier III data centre in this location."
Uphues added that this allowed tax incentives to be approved, accelerating the company's growth. 
He also pointed out that the new facility will encourage digital transformation with the help of several local and state businesses and agencies. 
"[The data centre] will enable enterprise businesses across industries, local and state government agencies, higher education institutions and managed service providers across North Carolina with major market capabilities, connectivity solutions and highly reliable services to enable effective digital transformation," said Uphues. 
Talking about the location for the new facility, Interim Director of the High Point Economic Development Corporation, Sandy Dunbeck, said: "DC BLOX has chosen High Point to build a multi-tenant data centre that could add more than $305 million to our tax base, which is the largest capital investment project for High Point in the 15 years since I have been with the High Point EDC. 
"We are grateful for the company's confidence in our city and our community," she said. 
DC BLOX claims that the centre will offer "a minimum of N+1 redundancy in power when it is completed. 
The latest site will join DC Blox's existing fleet of data centres located in Huntsville, Atlanta, Birmingham, Chattanooga, and Greenville. 
Praising the organisation, High Point's Mayor, Jay Wagner, said: "Throughout these last several months and over our many discussions, it has become clear to me that DC BLOX is a first-rate company.
He added: "We know the company will find High Point to be the perfect location to handle that mission."
Digital transformation in data centres
Industries are welcoming digital transformation to data centres. The reason for this is due to the accelerating growth of data and infrastructure. Data centres that are well connected with digital transformation in mind are able to run IT infrastructure and protect equipment more reliably than a centre that is not as well connected. 
The DC BLOX Tier III data centre in North Carolina aims to incorporate this to enable greater efficiency and data protection.