DCI purchases land in New Zealand to build new data centre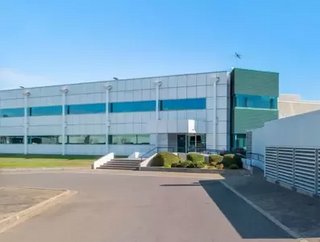 DCI Data Centres has purchased land in New Zealand to build a new data centre in the city of Auckland.
DCI Data Centres has announced it has received consent from the New Zealand Overseas Investment Office (OIO) to purchase land for a new major data centre, called DCI AKL01, in Auckland. According to DCI, the move is the "first step" towards establishing the company's presence in the country. 
The news follows other announcements by the company of additional investments into Australia, highlighting an increase in demand for secure cloud edge services and data centre capacity across the Asia Pacific region. 
Malcolm Roe, Chief Executive Officer of DCI Australia and New Zealand, said: "We are delighted to be kicking off our cloud programme in New Zealand. These facilities will accelerate the adoption of cloud services, critical for enabling growth across all sectors of the economy. This site is the first step for us in New Zealand and we are currently finalising the selection of further sites to meet strong demand," he says.
Roe adds: "Increasing cloud use in New Zealand is driving the demand for several high-capacity, environmentally-friendly data centres and other related infrastructure within the country. We are pleased to be playing a key role in the development of this vital part of the digital economy". 
Welcoming the news, Bill Cashmore, Auckland's Deputy Mayor, said: "I am really pleased to see commercial developments ramping up at Westgate. Regional employment and commercial activities based around the whole of Auckland is a critical regional growth factor".
Located in Westgate in North-East Auckland, DCI AKL01 will utilise DCI's standard cloud data centre design. The company currently has two other large-scale data centres in Sydney and Adelaide, where it also recently announced an additional US$70mn for a Tier III cloud edge data centre. 
What is DCI Data Centres and what does it do?
DCI Data Centres, also known as DCI, is a wholesale data centre provider operated by a management team based in South Korea, Singapore, and Australia. The team manages over 5.5mn sq ft of data centre and technology infrastructure, and currently has two data centre facilities in Australia. 
The company is currently also expanding into the Asia-Pacific region, with the company claiming to serve enterprises, internet and cloud service providers, telecom companies, and government by delivering highly secure wholesale data centre facilities that are certified for compliance with industry-leading certification programmes.