DigiPlex is building a 110,000 sqm campus near Copenhagen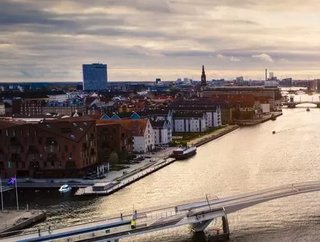 The campus will comprise five data centres powered by renewable energy, and use waste heat to warm nearby homes...
has announced a major expansion of its Danish operations. The company to construct a hyperscale data centre campus in Høje-Taastrup, on the outskirts of Copenhagen. 
DigiPlex has acquired a 110,000 square metre plot of land near the city, with plans to build five new data centres on the site. 
Although the company has declined to share any details as to when the campus will become operational, it claims to have secured enough 100% renewable energy to support the site's first phase, and that it has the option to increase its power purchase agreement to as much as 100 MW as demand increases and the facility grows in response. 
"We are seeing huge interest in sustainable data centre development in the Nordic region and continue to invest to capitalise on this trend. The acquisition of this major plot, plus the Norwegian land acquisition we announced last month, further strengthens DigiPlex ability to rapidly meet the need for data centre capacity from hyperscalers as well as local and international businesses requiring ultra-sustainable, cost effective colocation facilities," said Wiljar Nesse, CEO of DigiPlex. 
He added that, in addition to closing the necessary power agreements, DigiPlex has received approval for its access to the local water table, and its buildings have cleared regulatory channels. 
The campus is ready to begin construction and is reportedly in conversation with a number of international customers who plan to colocate in the available space. 
In order to further reduce the site's impact on local water usage, DigiPlex is building a lake nearby to collect rainwater which will then be used to help cool the campus' data centres. The lake will also provide the nearby area with a stormwater basin to protect the local community from flooding. 
The campus is also expected to benefit the local community in other ways. Plans are currently in place to connect the campus with the local residential area, in order to pipe waste heat underground to heat surrounding homes. 
"We are very happy to welcome DigiPlex to Høje-Taastrup. Their data centre campus will not only bring jobs, but also add value to the municipality. DigiPlex… will create development and invest in our local infrastructure and ecosystem," commented the Mayor of Høje-Taastrup, Michael Ziegler.
DigiPlex currently operates seven data centres across the Nordics. 
Currently, the company is constructing an additional data centre, and recently bought a large parcel of land outside Oslo for the construction of a new campus with the potential to reach 160,000 square metres in size, powered by 200 MW of renewable energy.