Digital 9 Infrastructure acquires Verne Global for £231mn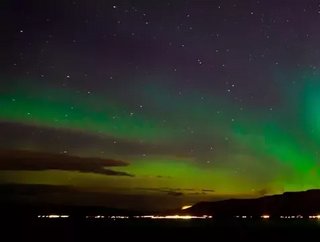 UK-based investment trust Digital 9 has snapped up Verne Global's 100% renewable-powered HPC data centre platform. 
Verne Global, the UK data centre company that operates an ultra-sustainable high performance computing (HPC) campus in Iceland, has a new owner. Announced on Monday, September 6, Digital 9 Infrastructure, a newly founded digital infrastructure investment trust, has purchased Verne Global in an all-cash transaction valued at £231mn. 
Dominic Ward, Chief Executive Officer at Verne Global, said that he was "absolutely delighted to become part of the Digital 9 Infrastructure platform," adding that Digital 9's "mission to support and develop highly-resilient digital infrastructures that fuel innovation, but are also sustainable and inclusive, resonates tremendously with Verne Global's own business objectives." 
Although it's a UK-based company, Verne Global's data centre assets are located several hundred kilometres away near Keflavik, Iceland. The company owns and operates a 40 acre campus that focuses primarily on using Iceland's strong fibre connectivity to Europe and the UK, bountiful renewable energy reserves, and low ambient temperatures to deliver highly environmentally-sustainable HPC IT colocation to overseas customers. 
The campus is, according to Verne Global, "designed from the ground up to provide highly specialist data centre services for organisations running high intensity compute workloads, including AI, machine learning, HPC, and supercomputing." Iceland's readily-available bounty of geothermal energy, stable energy grid, and ambient temperatures (which allow Verne to free cool their campus 365 days per year) make Iceland the ideal location for low-carbon-impact, high-density compute workloads. 
"Verne Global's existing Icelandic based data centre assets represent some of the cleanest, lowest carbon footprint data centres, globally," said Digital 9's Investment Manager, Thor Johnson, who called the acquisition "another key step to support decarbonising the data centre industry. For society to meet key decarbonisation goals, we need to look for ways to shift energy consumptive activities to areas of surplus renewable energy. The digital infrastructure industry has an increasing energy footprint, particularly data centres, which need to become more energy efficient and green. However, as an industry we should not expect to just rely on carbon offsets in markets which are already struggling to meet carbon targets, but we need to attract data centre demand to areas where there are robust sources of renewable power." 
Digital 9 also made a substantial recent investment in subsea and terrestrial fibre company Aquacomms, including a £50mn cash injection into the deployment of a new intercontinental fibre system, which could further increase the number and capacity of fibre routes between Verne's Iceland campus and its customers in Europe and beyond.