Digital Edge: Building data centres across the APAC region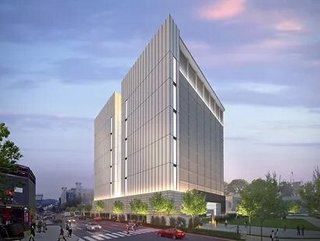 We take a look at Korean data centre company Digital Edge, including the recent news of the largest commercial facility in Korea
Headquartered in Singapore, Digital Edge is a trusted and forward-looking data centre platform company, established to transform digital infrastructure in Asia. Through building and operating state-of-the-art, energy-efficient data centres rich with connectivity options, Digital Edge aims to bring new colocation and interconnect options to the Asian market, making infrastructure deployment in the region easy, efficient and economical.
Digital Edge was founded by a seasoned senior management team with decades of industry experience and an established track record of value creation in the data centre, cloud and telecommunications industries in the Asia Pacific region. Backed by Stonepeak, it is led by CEO Samuel Lee and has in excess of US$1bn in committed capital to establish a market leading pan-Asia data centre platform.
Building the largest commercial data centre in Korea
The company recently announced plans to build Korea's largest commercial data centre as part of a joint venture with SK Ecoplant. The 120MW facility will be located in Incheon.
The project will be the largest commercial data centre project in South Korea with a total IT power of 120 MW and a capital investment of around US$1bn. The new facility will be based on Digital Edge's next generation architecture and a highly efficient engineering design to minimise water and energy usage.
Samuel Lee, Chief Executive at Digital Edge said: "Korea has one of the fastest growing data centre markets and this investment forms part of our ongoing commitment to this dynamic country, as we seek to bring the next generation of digital infrastructure to Asia. By partnering with SK Ecoplant, a trusted local developer, we will combine their development knowledge with our data centre build and operations experience, to deliver the largest, state-of-the-art data centre in the country."
The project forms part of Digital Edge's growing platform in South Korea following its acquisition of two sites in Seoul and Busan from Sejong Telecom in 2021, and demonstrates the company's ongoing commitment to bring industry leading and scalable digital infrastructure to the market.