Digital Edge expands into South Korea with $120mn investment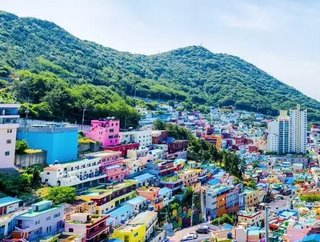 Stonepeak-backed data centre operator, Digital Edge, has purchased all the data centre assets belonging to South Korean MNO Sejong Telecom...
On Wednesday, Singapore-based data centre operator Digital Edge that it has entered into a definitive agreement to purchase all of the data centre assets belonging to South Korean MNO Sejong Telecom. The deal marks the company's first foray into the South Korean market, a highly mature digital economy which, so far, has proven . 
However, Digital Edge's method may prove to be one followed by more overseas firms as the decade continues and the South Korean data centre market continues to expand. So far, the country's data centre market has largely been dominated by and investment. Some foreign companies, including ST Telemedia, have managed to obtain permission to build new facilities near Seoul (Hoseun 
Digital Edge - which has financial backing from Stonepeak Investment Partners - will acquire one colocation data centre, located in the central Seoul district of Gangnam, south of the river, and a subsea cable landing station in the city of Busan, at the southern tip of the peninsula. 
The purchase is part of to expand Digital Edge's platform throughout APAC. Samuel Lee, Chief Executive Officer of Digital Edge, explained that, following the company's successful entry into the Japanese market (with the development of a 12MW facility in central Osaka and a second taking the form of a strategic partnership with ITOCHU Techno-Solutions Corporation to develop the company's Mejirozaka Data Centre in Tokyo), Korea represents the company's next high priority target for investment and expansion. 
Korea is one of the fastest growing markets in Asia with the most advanced digital infrastructure," said Lee in a statement to the press. 
"This transaction provides a great opportunity for multinational companies, as well as Korean businesses, to leverage Digital Edge's platform to increase their digital footprint in Korea by interconnecting to a rich ecosystem of customers and partners in all key facilities in Seoul and Busan." 
In combination with the money spent on acquiring Sejong Telecom's assets, Digital Edge expects to spend in excess of $120mn on further expansion projects in South Korea, as well as improving the energy efficiency and capacity of the two facilities.
"The acquisition of these strategic assets in South Korea will form a solid core for our maturing regional platform," said Yongsuk Choi, Chief Infrastructure and Data Centre Operations Officer of Digital Edge. 
He added: "It will position Digital Edge as a credible and reliable data center and interconnection service provider in South Korea, with high-quality assets from Seoul to Busan and a large, diversified ecosystem of Korean and multinational businesses. Additionally, it opens key gateways for the rest of Asia through the submarine cable systems in the Busan area."
The deal is expected to close in Q2 of 2021 and see Sejong Telecom become a long-term strategic partner of Digital Edge. According to the company, "As part of the transaction, Sejong Telecom and Digital Edge have also entered into a long-term strategic partnership to bring innovative products and services to the marketplace to meet the expectations of both domestic and international customers."