Digital Realty added more than 154MW of renewables in 2020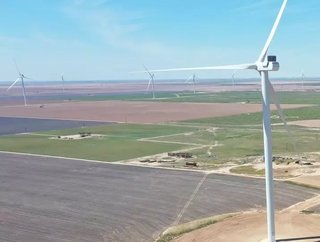 Last year, Digital Realty reduced its scope 1 and 2 emissions by 68%, adding 154 MW of renewable power to its energy mix.
Digital Realty is forging ahead with plans to bring its global emissions footprint in line with the commitments it made last year. 
As part of its third annual Environmental, Social and Governance (ESG) Report, released last week, Digital Realty revealed that, in 2020, the international hyperscale cloud, colocation, and interconnection services provider cut its scope 1 and 2 (direct and indirect) emissions by 68% compared to 2018. It also managed to reduce its scope 3 emissions (indirect emissions associated with the company's extended value and supply chain) by 24%. 
According to the report, these steps put Digital Realty, which operates a global portfolio of more than 290 data centres in 47 metros across 24 countries, in line with the science-based targets designed to prevent global warming from exceeding 1.5 degrees Celsius. 
"We took meaningful action to advance our ESG priorities in 2020, establishing ambitious climate impact reduction targets, significantly expanding our social justice efforts and enhancing the diversity of our Board," said Digital Realty Chief Executive Officer A. William Stein. 
50% Renewable 
Last year, in support of its efforts to reduce global emissions in accordance with the Paris Climate Agreement and the European Climate Neutral Data Centre Pact, Digital Realty added 154 MW of renewable power to its energy mix. The additional power brings the company's total onsite solar and wind energy under long-term contracts to 556 MW. 
In the US and Europe, 100% of Digital Realty's sites are powered by renewable power purchasing agreements. And the company's operational virtual power purchase agreements produced 698,662 MW of electricity last year alone, enough to meet the electricity needs of approximately 90,000 homes for one year. 
This means that Digital Realty's global portfolio is now 50% powered by renewables, with the company's sites in APAC (where it is expanding heavily) dragging the side down. Nevertheless, in 2019, that figure stood at just 30%, rising in spite of the company's total energy consumption increasing by 24% between 2019 and last year. 
Stein added that, "We are doing our best to play a constructive, proactive role in advancing our objective of delivering sustainable growth for stakeholders, customers, employees and the communities we serve around the world."