Digital Realty to build 48 MW data centre in Silicon Valley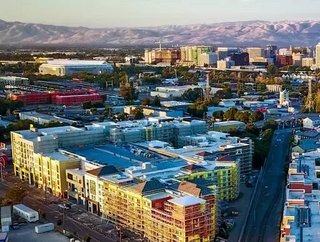 The 430,000 square foot facility will be built to LEED Gold standard, use recycled construction materials and be equipped with on-site solar power panel...
San Francisco based data centre operator is expanding its capacity in the heart of Silicon Valley. On Thursday, the company announced plans to construct a 430,000 square foot, four-storey hyperscale data centre. 
The facility will, upon completion, add a further 48 MW of capacity to Digital Realty's Santa Clara connected campus, in response to growing global demand for the digital infrastructure to support Industry 4.0. 
The investment will likely be seen as good news by Californian tech firms and government bodies, considering Digital Realty's recent decision to move its corporate headquarters to Austin, Texas - part of a trend that's sparked general concern for California's future as the home of US tech. Continued digital infrastructure investment from Digital Realty points to the firm's relationship with California being far from moribund. 
Digital Realty plans for the project to support the digital strategies of Bay Area enterprises by providing increased hosting capabilities and interconnection - including direct access to Amazon Web Service and IBM Cloud. 
"We are committed to providing our Bay Area customers and partners a future growth path that will overcome data gravity barriers and support their digital ambitions," said Tony Bishop, Digital Realty Senior Vice President, Platform, Growth & Marketing.  
"Today's announcement marks another milestone on the roadmap for extending the global reach of PlatformDIGITAL and will spur continued opportunities for innovation at the heart of the vibrant tech community in Silicon Valley."  
Digital Realty is also interconnecting its Santa Clara campus with those in Oakland and Sanfrancisco by means of a ring of dark fibre running through some of California's most densely populated and heavily digitalised urban areas. "As a result, enterprises deploying critical infrastructure at the new facility will be just a cross-connect away from any other on Digital Realty's Bay Area connected campuses," said a company spokesperson on Thursday. 
Keeping it Green
The new facility is being designed in keeping with Digital Realty's stringent sustainability standards.  
Saratoga-based real estate developer, Pelio & Associates, which focuses on data centre development, is partnering with Digital Realty on the project. With their assistance, the new data centre will reportedly be built using recycled concrete and steel, and is aiming to meet LEED Gold energy efficiency standards. 
The facility will also be equipped with electric vehicle charging ports for its staff, and be equipped with rooftop photovoltaic arrays in order to reduce its drain on the California grid. Digital Realty has also confirmed that the new data centre, along with the rest of its Santa Clara campus, will be participating in an ongoing partnership with Nalco Water announced in 2019. The project aims to reduce Digital Realty's impact on the Silicon Valley potable watershed by 10mn gallons annually.
"We believe being a responsible corporate citizen entails evaluating the environmental footprint of our data centers and taking the steps to continuously improve," said Danny Lane, senior vice president, Global Operations, for Digital Realty.