Digital Realty exec, Goldman Sachs launch Global Compute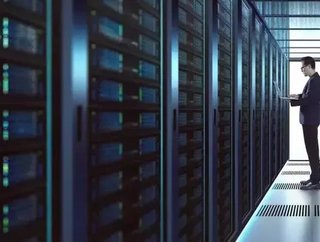 Former Digital Realty CIO, Scott Peterson has teamed up with Goldman Sachs to create Global Compute, a new data centre platform infrastructure company...
The Merchant Banking Division of Goldman Sachs has invested half a billion dollars in a new data infrastructure company start-up, called Global Compute, which aims to build and buy $1.5 bn of properties internationally - starting in Poland.
Global Compute is a start-up company led by CEO and data industry expert and his executive data infrastructure management team. The enterprise will initially make headway in the rapidly growing Central and Eastern Europe data centre market following recent, regional acquisitions. 
Earlier this month (October 19th) Global Compute acquired ATM S.A. ("ATM"), Poland's most prominent data centre and communications infrastructure business. The world-class data centre assets are based in Warsaw and provide a communication infrastructure footprint, customer base and strong reputation in the market.  
The initial investment injection by Goldman Sachs of $500mn will enable $1.5bn further near-term investments to be released to develop a presence in North America, Latin America, Asia Pacific and Europe. The company strategy is to grow and scale through organic development and further acquisitions, especially in regions where there is potential for data infrastructure growth. 
Speaking of the Goldman Sachs alliance, Peterson said, "Goldman Sachs is the perfect partner for us as we pursue global investment opportunities in the data infrastructure space. Our combined global pedigrees and networks, together with GS MBD's access to ample growth capital, will allow the Global Compute platform to not only serve the critical needs of our customers around the world, but also create and unlock value for our partners."
He added, "Our initial investment in ATM S.A. is an ideal illustration of this collaboration. We are extremely enthusiastic about our partnership with Goldman Sachs enabling us to provide creative solutions for our global customers."
Peterson's experienced management team, which has specialised experience in data centre infrastructure, customer relations and capability management, will also concentrate on the growing colocation deployment, compute, storage, and connectivity requirements of the world's biggest technology enterprises. 
As the new CEO and co-founder of Global Compute, Peterson is best known for his previous role as CIO and co-founder of Digital Realty. With more than 18 years' experience in the data centre industry, Peterson is also recognised for his dynamic attitude towards investment activity and leading $17bn of organic growth and M&A during his previous tenure. He is joined by , a former DLR co-founder, and , also a former senior DLR executive. 
, Managing Director of Goldman Sachs, said the opportunity to invest in the data centre service industry was helping to meet a global demand in data storage. "We are incredibly excited about partnering with Scott and the Global Compute team. We see a tremendous opportunity in the data centre space driven by increasing computing and storage demand and we believe the Global Compute team, backed by the global resources of Goldman Sachs, is uniquely positioned to deliver world class solutions to meet that demand."