Digital Realty launches new interconnectivity solution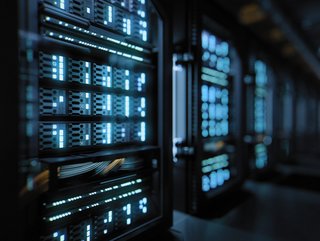 Digital Realty has launched ServiceFabric to help customers accelerate their digital transformation and solve interconnectivity issues
Digital Realty, a global provider of cloud- and carrier-neutral data centre, colocation, and interconnection solutions, has announced the launch of ServiceFabric.
It is an interconnectivity solution and orchestration platform designed to support the wider industry shift to a hybrid, data-centric architecture.
ServiceFabric Connect is described as an open "fabric-of-fabrics" making things easier for customers putting together hybrid architectures. It's available in 61 sites across 32 metro markets in North America, Europe, and Asia, and will be expanded to more in future.
"Today, we're demonstrating significant progress against our industry manifesto and reiterating the need to remove legacy barriers in the interconnection industry and address Data Gravity. We look forward to engaging with industry participants, especially our strategic connectivity and cloud partners, as we shape our roadmap for a next-generation interconnection fabric that will unlock new opportunities and value for all industries.
"ServiceFabric will incorporate the products of service providers in an open and neutral manner to enable holistic hybrid IT solutions for our enterprise customers. We will be an industry steward championing this shift and, together, we can tackle Data Gravity head-on and build a new era of open, secure and dynamic connected data communities globally," comments Chris Sharp, CTO, Digital Realty.
Helping customers through their digital transformation journey
ServiceFabric Connect, is developed in-house by Digital Realty, but also pulls together network and cloud connectivity elements from multiple sources, including those from Digital Realty and its partners, to instantiate end-to-end services that customers need to fulfil their hybrid IT needs and support business goals.
"Last July, we announced Zayo's role in helping power Digital Realty's next-generation product, PlatformDIGITAL. and today we are taking yet another big step together with the introduction of ServiceFabric Connect, bringing global, secure interconnection to market. We look forward to our continued partnership with Digital Realty and our combined efforts to enable customers to securely accelerate their digital transformation and global expansion," says Steve Smith, CEO at Zayo.