Digital Realty-Pembani Remgro JV expands African footprint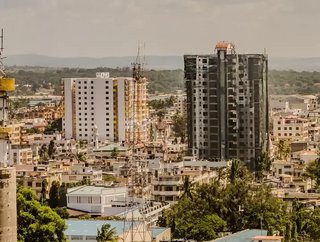 The joint venture between Digital Realty and Pembani Remgro Infrastructure is growing its footprint in Nigeria and Kenya. 
The race for the burgeoning African internet industry is well underway, with another international data centre firm looking to invest heavily in expanding its presence in the region's key markets. 
"Over the next decade, there will be huge opportunity for global businesses to tap into Africa's expanding internet economy – with predictions that it could reach 5.2% of the continent's GDP by 2025, contributing nearly $180 billion to its economy (up from $115 billion in 2020).  By 2050, the internet economy has the potential to contribute $712 billion1.  Through major investment in the continent's internet infrastructure, Digital Realty aims to be a core enabler of these economic and quality of life gains," commented Bill Stein, CEO of global data centre operator Digital Realty. 
"There is a huge opportunity to both meet growing customer demand for connectivity in Africa and improve the internet infrastructure that serves over one billion people who don't yet have proper access to the benefits of the internet." 
Stein continued to reveal that Digital Realty has plans to invest "over $500 million" in its African platform development over the next decade, starting with its latest expansion projects in Nigeria, Kenya, and Mozambique - three of the country's fastest growing markets. 
Digital Realty has partnered with South African infrastructure real estate investment entity, Pembani Remgro - itself a joint venture between two Johennesburg-based firms Remgro, Phuthuma Nhleko and its investment team. 
Today, the joint venture announced that it has entered into an agreement to acquire Nigerian data centre operator Medallion, which currently owns and operates two facilities in the country - one in the country's commercial and population hub of Lagos, and the other in its capital of Abuja. 
Medallion's Lagos data centre is currently "the leading connectivity hub in West Africa", according to its new owners. The site hosts over 70 carriers and internet service providers, over 80% of the public peering traffic on the Nigerian Internet Exchange, and is a peering point for all subsea cables currently operating in Nigeria. Digital Realty added that there are plans in the works for the facility to also serve as a peering point for the nine new subsea cables scheduled to be in operation in Lagos by 2023. 
The joint venture is also reportedly in the process of securing a land parcel adjacent to the Lagos site, which will be used for an unspecified expansion project further down the line. 
In Kenya, Digital Realty and Pembani Remgrooperate through a collaborative relationship with local data centre brand iColo. The collaboration recently expanded the iColo campus in Mombasa, adding a further 1.6 MW of capacity across 12,900 square feet of floor space. 
Now, with the joint venture's backing, iColo is expanding into Mozambique to the south, through the development of its first data center in the country, located in the capital and port city of Maputo.