Digital Realty targets reduced emissions by 2030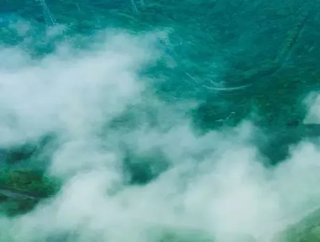 The global data centre operator will draw down direct emissions by 68% and indirect emissions by 24% by 2030...
Digital Realty has announced new sustainability commitments targeting significant reductions in the company's carbon emissions. The San Francisco-based firm on Tuesday that it has joined other hyperscale data centre operators like Microsoft and Amazon in its commitment to the (SBTI).
The company's commitments will include reducing its Scope 1 and Scope 2 emissions (which include the company's direct carbon footprint) by 68% and its Scope 3 emissions (which arise indirectly from its value chain) by 24% by 2030. 
Digital Realty CEO, Bill Stein, said in an open letter this week that, "At Digital Realty, we believe that being conscious about our environmental impact—and acting on those convictions—is central to our mission. As we continue to expand the global reach and coverage of Platform Digital, sustainability is an integral part of our strategy to help our customers harness the power of data gravity." 
The data centre company operates a portfolio of more than 280 data centres in 47 metro areas across 22 countries through its offering, which launched in late 2019. In March of 2020 Digital Realty completed an of European data centre operator Interxion, making it the region's largest colocation company with a combined European capacity of more than 440MW.
Interxion France leads the way
Interxion itself announced its own sustainability achievement this week. The Digital Realty subsidiary's French business unit revealed on Tuesday that it is on target to achieve a for its existing French data centres by the end of 2020, and will continue to maintain the certification throughout the decade, even as the business continues to grow. 
"We are directly helping to offset our customers' carbon footprint and make their digital activities more environmentally responsible," explained Fabrice Coquio, managing director of Interxion France in a statement to the press. 
2020 progress
Digital Realty's own sustainability achievements this year have included two renewable power purchase agreements in Texas, which are powering the company's facilities throughout the greater Dallas area; the issuance of €2.1bn in green bonds, and adopting new green technologies like underground aquifers in order to reduce the carbon cost of cooling its facilities in Europe. 
Is it enough?
Digital Realty isn't alone in adopting more ambitious sustainability targets in the face of worsening climate change. Microsoft and Apple both made significant commitments to reaching carbon neutrality this years, and Google continues to lead the way in terms of reducing the environmental impact of its hyperscale facilities, with a pledge to go "carbon free" by 2030. 
, Head of Technology for Data Center Solutions at ABB, reflected in a that, "it's promising that as internet traffic and data center workloads increase at tremendous rates, data center energy consumption has remained relatively flat." 
However, even though energy consumption isn't rising in concert with the industry's growth, the existing power demands of the industry are mind boggling. In 2018, the data centre industry accounted for around 1% of global electricity consumption, and emitted as much carbon as the airline industry. Even if improved efficiency and the "relative flatness" of the curve praised by Sterlace are taken at face value, it's simply not enough. 
As we've noted before at Data Centre Magazine, the actual validity of many companies' sustainability goals (both in the data centre industry and beyond) is something best approached with open eyes. A large portion of Digital Realty's draw down in carbon emissions so far has been thanks to the purchase of carbon credits and green bonds.
It's long been argued that carbon neutrality through offsets and credits is no solution at all. All the way back in 2006, British environmental activist and writer, George Monbiot, compared the sale of offsets to the pre-reformation sale of religious indulgences. "Just as in the 15th and 16th centuries you could sleep with your sister and kill and lie without fear of eternal damnation, today you can live exactly as you please as long as you give your ducats to one of the companies selling indulgences. It is pernicious and destructive nonsense," he wrote in an article published by the Guardian. "Buying and selling carbon offsets is like pushing the food around on your plate to create the impression that you have eaten it."
Digital Realty's latest commitments are undoubtedly a good start, but with the tipping point of irreversible climate change far closer than experts initially predicted, will they be enough? Will it even be close?