DigitalBridge acquires Asian data centre business PCCW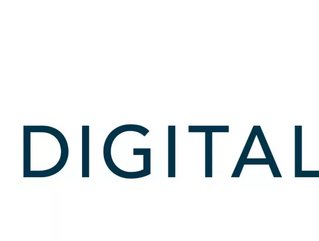 The acquisition aims to allow PCCW to coordinate its regional strategy addressing serving hyperscale and large enterprise client demand
DigitalBridge, a global leader in digital infrastructure, has announced it is acquiring the Asian data centre business Pacific Century CyberWorks (PCCW), including its nine data centres located in Hong Kong, China, and Malaysia. PCCW has been attempting to sell the facilities since last April, according to reports. The purchase will be completed using funds from DigitalBridge's investment management platform.
Early reports predicted a sale price of US$600mn, less than the US$1bn PCCW was hoping for. However, following an auction, DigitalBridge was the strongest bidder and is now in a position to buy the business for US$750mn.
Marc Ganzi, President and CEO of DigitalBridge, said: "As an experienced investor in the global data center sector, DigitalBridge's expertise investing in, building, and operating data centers to the highest standards aligns perfectly with PCCW DC's next stage of development.
"They are already a leading operator in the region and are poised for significant growth, with a strong development pipeline and considerable expansion capacity. This is a terrific platform for DigitalBridge to expand its regional presence while supporting a strong management team focused on serving many of the same hyperscale and large enterprise customers that DigitalBridge works with on a global basis," Ganzi added. 
The transaction between DigitalBridge and PCCW is expected to close during the fourth quarter of 2021, subject to customary closing conditions. 
DigitalBridge and Colony Capital 
Previously called Colony Capital until it underwent a name change last June, DigitalBridge owns large data centre facilities, acquiring US$32bn in assets which include Vantage Data Centres, DataBank, zColo, Zayo, and Scala Data Centers, located in Brazil. 
Digital Bridge operated cell towers before selling its non-digital properties such as hotels to move into the data centre industry under the DigitalBridge name and leadership of Marc Ganzi. 
PCCW and the D-Infinitum scheme 
In 2016, PCCW launched D-Infintium, a scheme that aimed to offer its customers in the Asia Pacific region colocation space in data centres across the globe. The company said that D-Infintium will enable members to offer multi-site colocation, cloud, and value-added services across several countries.
Talking about the scheme in 2016, Ramez Younan, Managing Director of PCCW Solutions, said: "PCCW Solutions together with the D-Infinitum partners intend to provide a full suite of hosting and co-location services in addition to connectivity and value-added services, thus providing a one-stop hub for clients' global hosting needs and enabling them to reap the full benefits of each of the locations to achieve their availability, performance, security and capacity requirements."