DigitalBridge's Scala opens up 100 data centre jobs in LATAM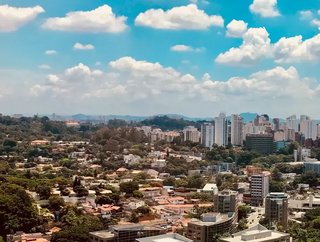 Scala's aggressive LATAM expansion will see the Digital Bridge subsidiary hire 100 new members of staff. 
Scala Data Centers, a subsidiary of US digital infrastructure investment firm DigitalBridge, has opened up 100 new job roles across Latin America (LATAM). 
The new positions, according to Scala, will make necessary expansions to its workforce throughout the LATAM region in order to "support the company's aggressive expansion process". 
Scala is a relatively new entrant to the LATAM data centre sector. The company was previously under the UOL Diveo brand before being acquired by Digital Colony in April of 2020. 
So far, the company has established a strong presence in Brazil, where it is headquartered and operates a number of hyperscale data centre facilities out of the city of São Paulo. Currently, Scala owns and operates three facilities in Brazil: a 21.44 MW facility in the Tamboré region of Barueri; a 7.2 MW site in the city of São Paulo itself; and a 6 MW data centre in Campinas. 
The company's team in Brazil currently numbers over 300. The company's LATAM expansion strategy will see it open two more data centres in Brazil - SP3 and SP4, scheduled to open in 2021 and 2022, respectively - as well as expanding its sites in Tamboré. 
Outside of Brazil, Scala has made no concrete announcements in terms of which cities it plans to target, as well as the specs of any planned facilities. However, the company has revealed that it has projects confirmed across Chile, Columbia, and Mexico all scheduled to come online in 2023, which the company claims will bring its total LATAM capacity to 340 MW of IT load. 
More than 20 of the newly opened positions are located in Chile, Mexico, and Colombia - including Construction Manager, Facilities Installation Manager, Electrical, Mechanical and Civil Engineers and Project Manager roles. 
"In just over a year, our workforce has increased to over 300 people. It is an accelerated and expressive growth, which requires a very targeted recruitment, in which we look for professionals who value a dynamic and collaborative work environment, with respect and transparency to generate a positive impact on business and society," explains Leandro Sulinscki, People & Workplace director at Scala.