Diode looks to develop another 220MW+ campus in Kansas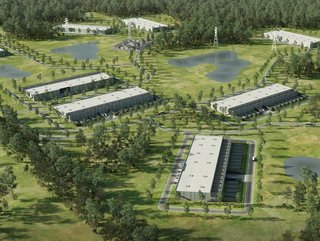 Diode Ventures is planning to develop as many as nine data centre buildings spanning 1.96mn square feet, next door to Meta's site in Northland, Kansas City
Diode Ventures, a subsidiary of Black & Veatch which is working on Meta's data centre campus in Kansas City, has announced it is looking to develop another nine-building campus close by. The news was first reported by the BizJournal.
The company filed a preliminary plan for the site, called Rocky Branch Creek, which will be located next to the Metra site in Northland, Kansas City, and aims to produce over 220MW of power and span a total of 1.96mn square feet of space.
The City Plan Commission is scheduled to consider a master-planned development rezoning request for Rocky Branch Creek in early June of this year. Development team partners include Bell/Knott & Associates as architect, Lorax Design Group as landscape architect, and TREKK Design Group LLC in handling traffic solutions.
Developing the Golden Plains Technology Park and plans for a further expansion
John Handley, Project Manager with Diode Ventures, told BizJournal: "We're, as a company, continually looking for sites and our next infrastructure projects, and I think that's where this was born out of." The site for Rocky Branch Creek is close to Diode's Golden Plains Technology Park, on which the company plans to develop a further 16 buildings amassing close to 5.5mn square feet of space.
There are also yet more plans for a third potential campus in the park at Hampton Meadows. According to Diode, this would be a smaller facility across 30 acres. Full details have yet to be released.
Image: Diode Ventures